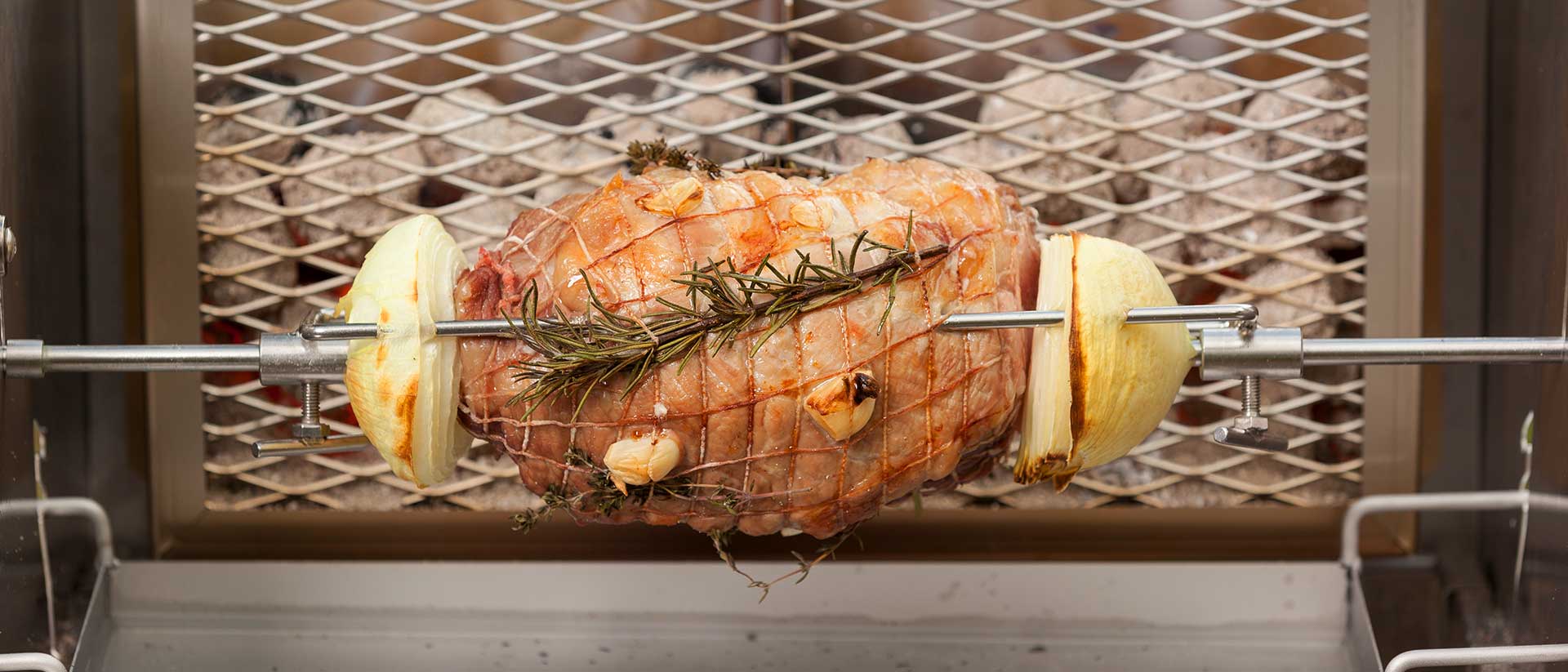 Revolving skewer barbecuing
Originally, skewer barbecuing meant preparing a whole animal (duck, suckling pig etc.) above open fire. The campfire atmosphere and the constant turning of the meat made this babrecuing method so interesting.
Nowadays, apart from the original way of skewer barbecuing with the Thüros Xtreme, you can also use Thüros skewers on Thüros barbecues using the wind deflector where you can fix the skewer. You have other accessories like meat clamps, meat holders, meat baskets and lateral heat charcoal trays to get your food prepared perfectly.