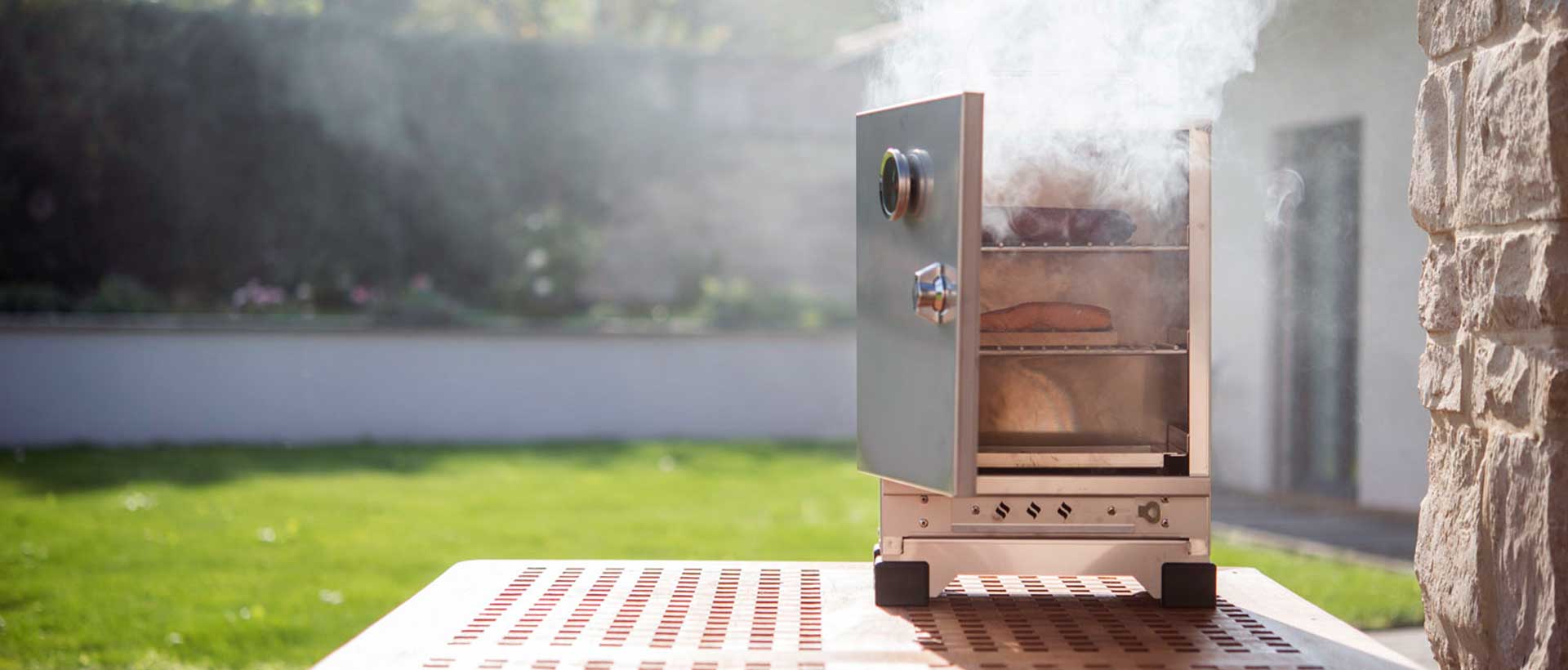 THÜROS stainless steel smoking cabinets - made in Germany
---
The THÜROS smokers do not only impress with their stylish design, but also with first-class workmanship and high functionality. Made of high-quality stainless steel V2A/4301, the THÜROS smoker is prepared for all weather conditions. Of course, the shelves and grill grates of our smokers are also made of high-quality electropolished stainless steel and are therefore food-safe. A smoker that is well thought-out to the last detail.
Designed for hot smoking, warm smoking and cold smoking of your food
You can enrich different kinds of food (meat, sausage, fish and much more) on the stainless steel S-hooks provided. The food can also be finished on the grate supports.
The Smoker oven can be transported when cold, using the handles on the side. The smoking temperature can be regulated by sliders on the ember box/firebox and on the top cover of the smoker oven. The air thermometer is fixed on the side. We offer smoking hooks of different sizes as well as high-quality beech smoking flour as accessories.
Thüros smoker ovens are only suitable for outdoor use.
You can find matching accessories and spare parts clicking on the respective smoker oven.