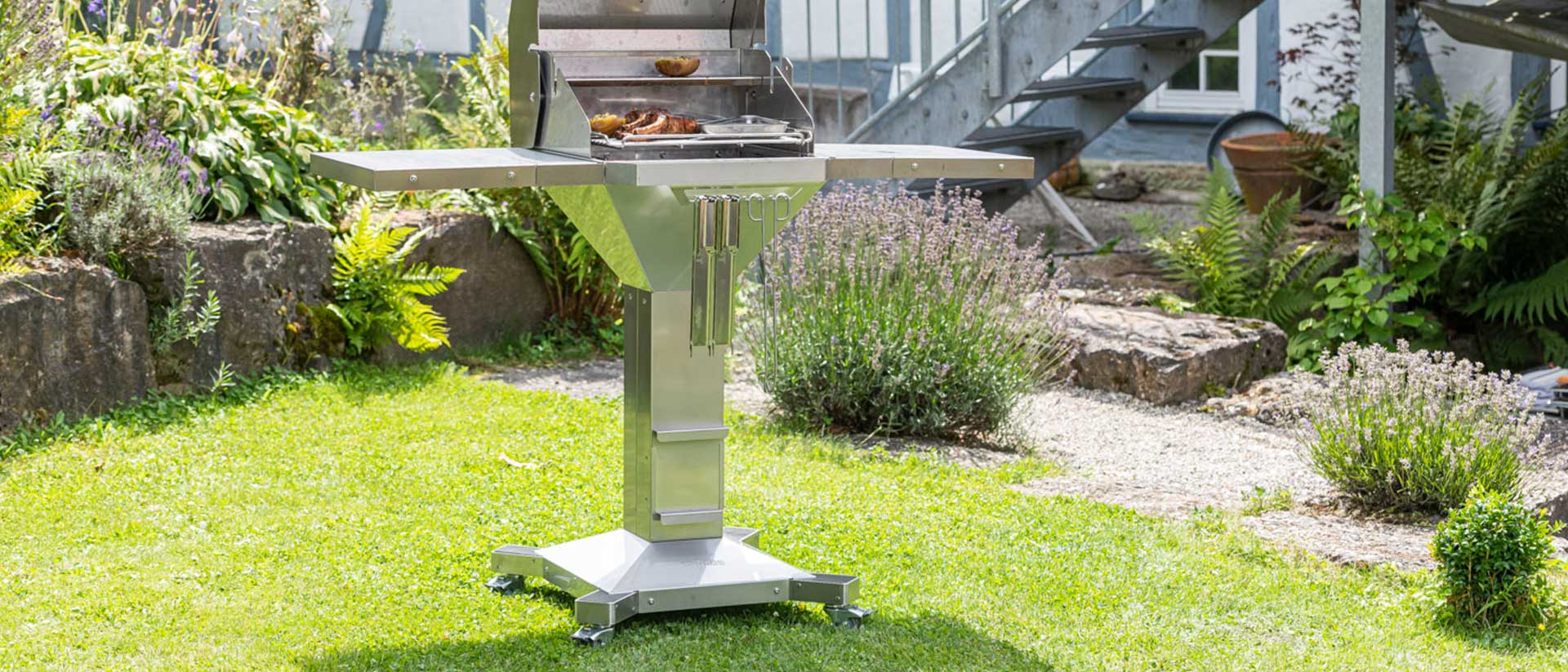 The THÜROS column barbecue – several quality features united in a charcoal barbecue
The Thüros column barbecue shows all quality features the company stands for since 1993. A Thüros barbecue – barbecue fun for a lifetime due to Thüros's high standards regarding quality and functionality. THÜROS uses only the highest quality stainless steel with a material thickness of 0.8 mm or more for the production of the column grills. The stainless steel V2A /4301 is anti-magnetic, rust-free and therefore guarantees a long product live. There are many versions of the Thüros stainless steel column barbecue. The range of column grills from THÜROS stainless steel grills extends from the functional, basic chimney flue barbecue to the compact, comfortable stainless steel barbecue station. You can easily upgrade a basic column barbecue to your personal barbecue station with our well-thought-out modular system including a wide range of accessories. The Thüros column barbecues work with the chimney flue principle, that enables a perfect, effective and economical barbecuing. A chimney flue barbecue shortens the heating-up period to the optimum barbecuing temperature and uses less charcoal by keeping the embers glowing longer.
The Thüros stainless steel column barbecue
The Thüros column barbecues are delivered completely assembled or in pre-assembled modules, so they can be put into operation fast and easily. The barbecues can be upgrated up to a high-level barbecue station with accessories like drip pans, stainless steel side shelves, mountable wind deflectors, BBQ bonnets and many more. The Thüros column barbecues guarantee durability, stability and unlimited barbecue fun.