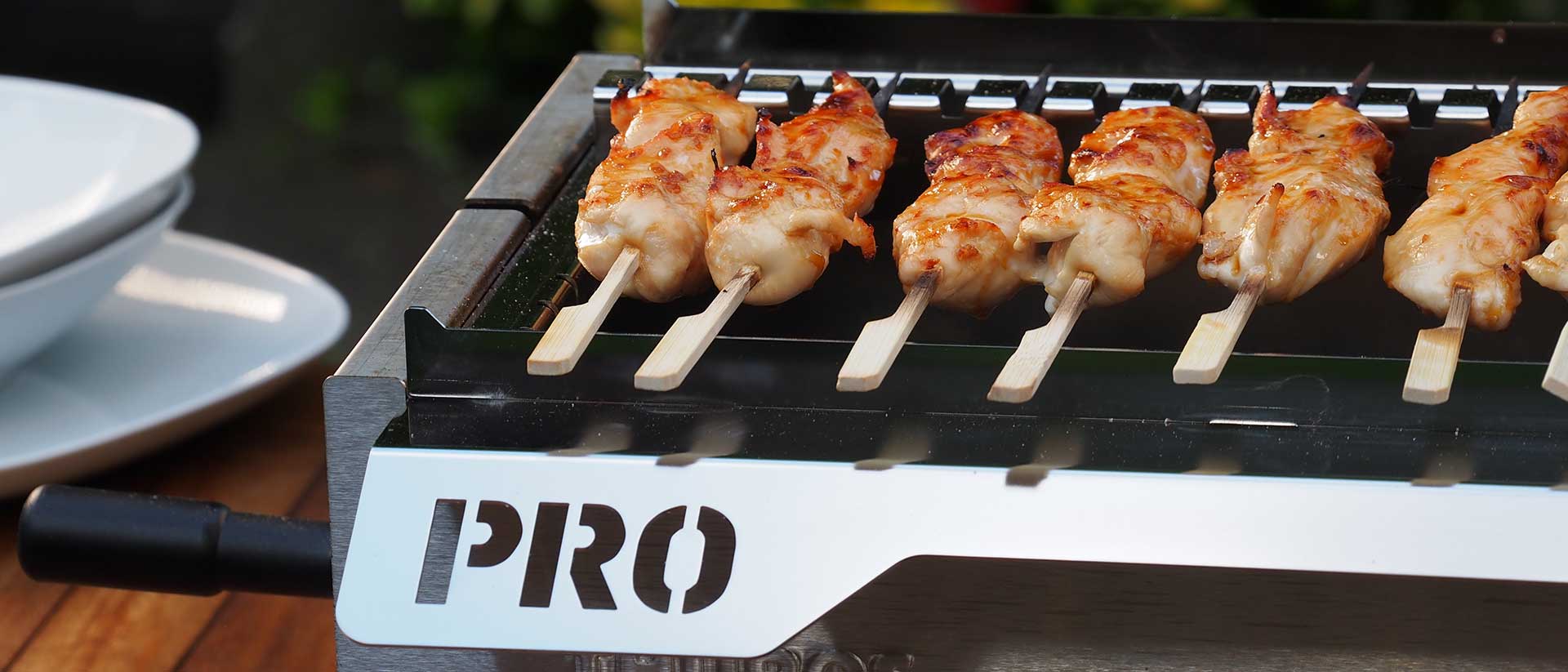 The Thüros stainless steel Yakitori barbecue
Yakitori is the Japanese version of fish, meat and vegetable skewers grilled on a charcoal barbecue.
Preparing traditional Japanese Yakitori is big fun for you, your family and friends. The bite-sized pieces are put on skewers and cooked over charcoal embers.
THÜROS Yakitori barbecues
The PRO 1 with Yakitori attachment is the compact Yakitori barbecue. It is perfectly suitable for fast to be cooked Yakitori recipes from all over the world. The sinusoidal charcoal tray, specially developed for this barbecue, convinces with a particularly homogeneous ember pattern.
With the Yakitori attachment for the Thüros T1, you can also turn your T1 tabletop barbecue into a Yakitori barbecue.