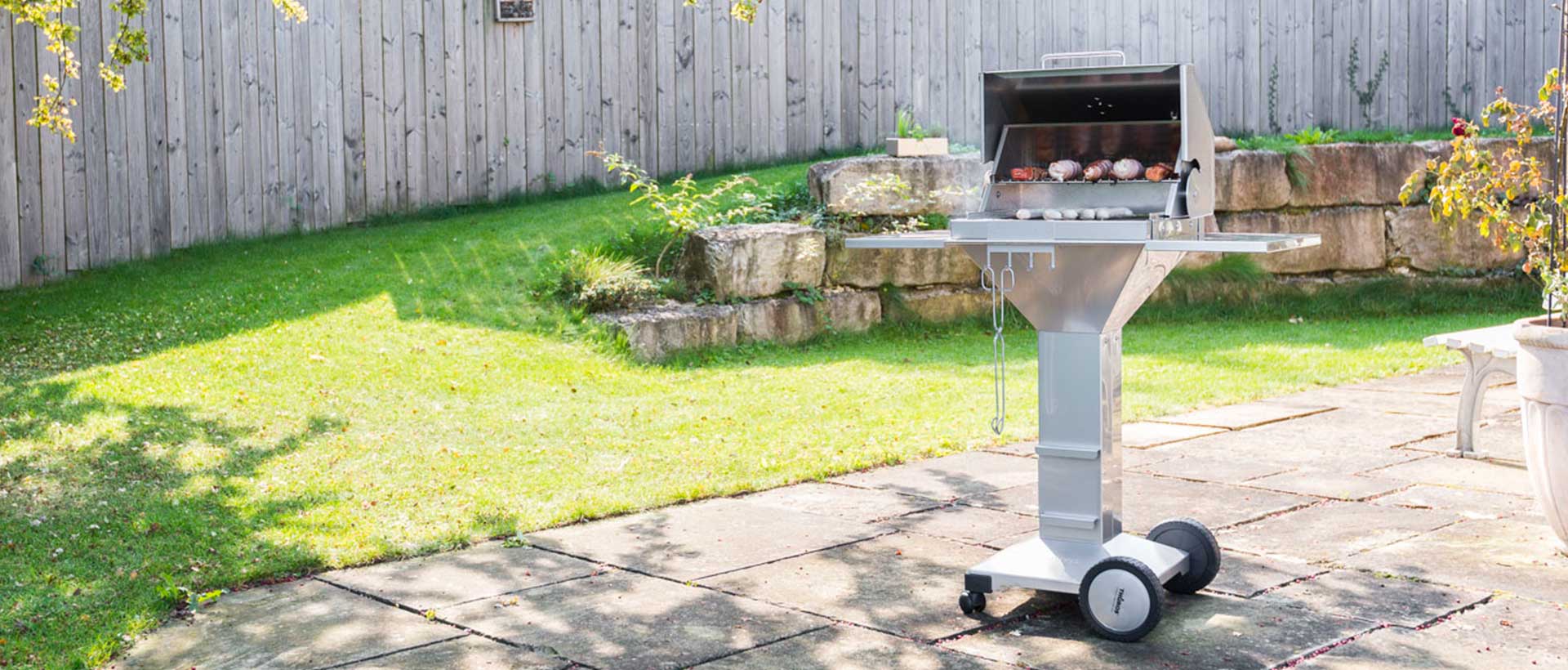 THÜROS T3 charcoal barbecue and grill accessories
---
The THÜROS T3 stainless steel barbecue has a cooking area of 42 x 42 cm and is the ideal bbq for up to 8 people. The chimney flue principle enables optimum air supply, which is essential for firing up charcoal/briquettes and for regulating the temperature.
Extension of the T3 charcoal barbecue
The THÜROS® T3 stainless steel barbecue can be individually equipped with an extensive range of accessories. Enjoy conventional barbecuing or rotisserie barbecuing or use it alternatively as a shish kebab barbecue. No matter whether you want to prepare rotisserie or rolled roasts, poultry or fish: The T3 easily adapts to your preferences.
Fitting accessories can be found below each barbecue.