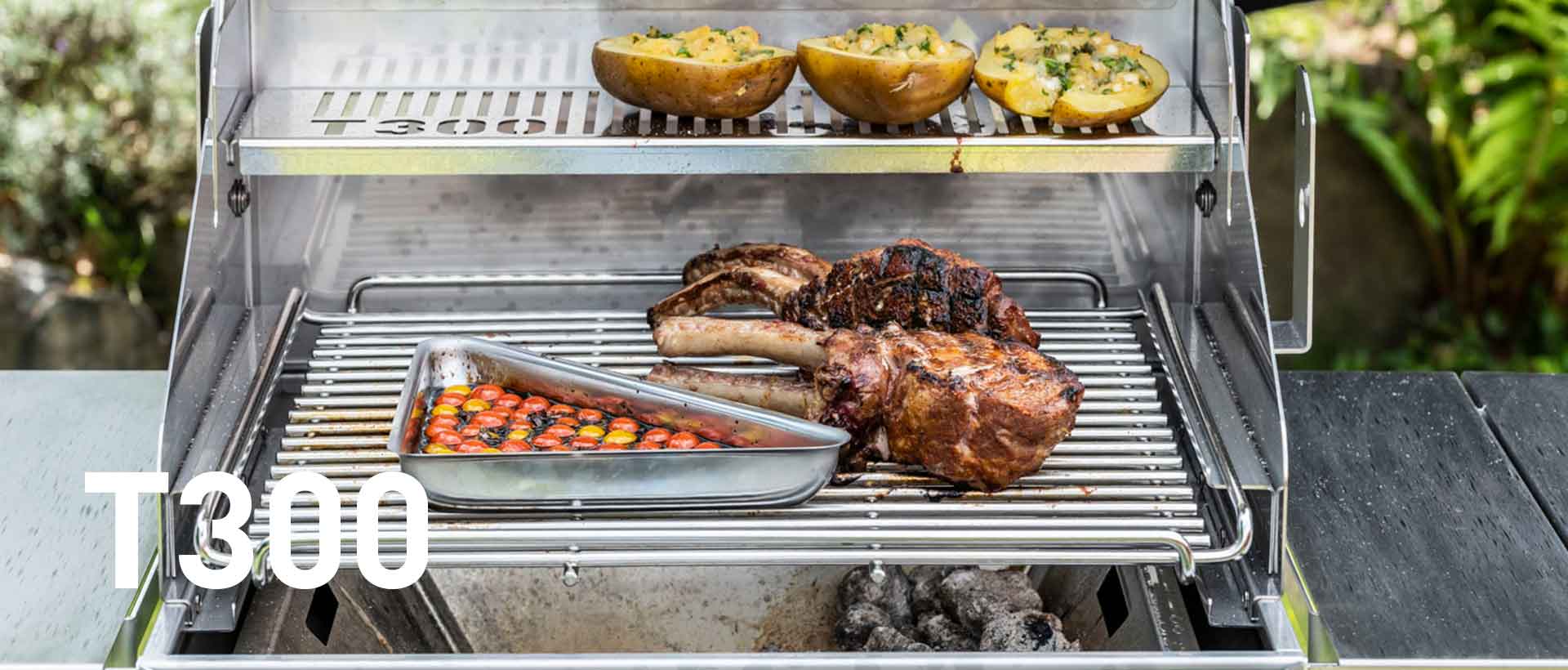 THÜROS T300 Stainless steel barbecue
Grillkultur made in Germany
THÜROS T300 - BBQ Station, a class of its own made of V2A stainless steel
For: Direct and indirect barbecuing
Fully equipped charcoal barbecue for direct and indirect barbecuing. A BBQ station for discerning grillers and connoisseurs.
The consistent and uncompromising evolution of the Thüros BBQ stations for high demands on quality, function and sustainability. It is made entirely of high-quality anti-magnetic stainless steel in a manufactory in the heart of Germany.
| | |
| --- | --- |
| Manufacture | Made in Germany |
| Article N°: | TKE300BBQS |
| Width: | 132 cm |
| Height: | 86 cm |
| Depth: | 59 cm |
| Working Height: | 91 cm |
| Weight: | 48 kg |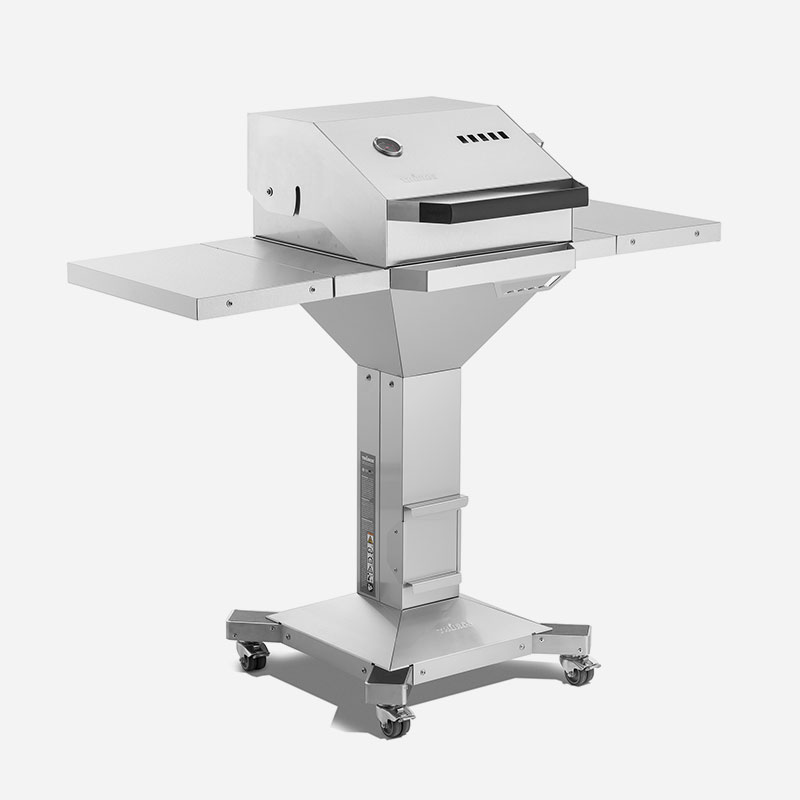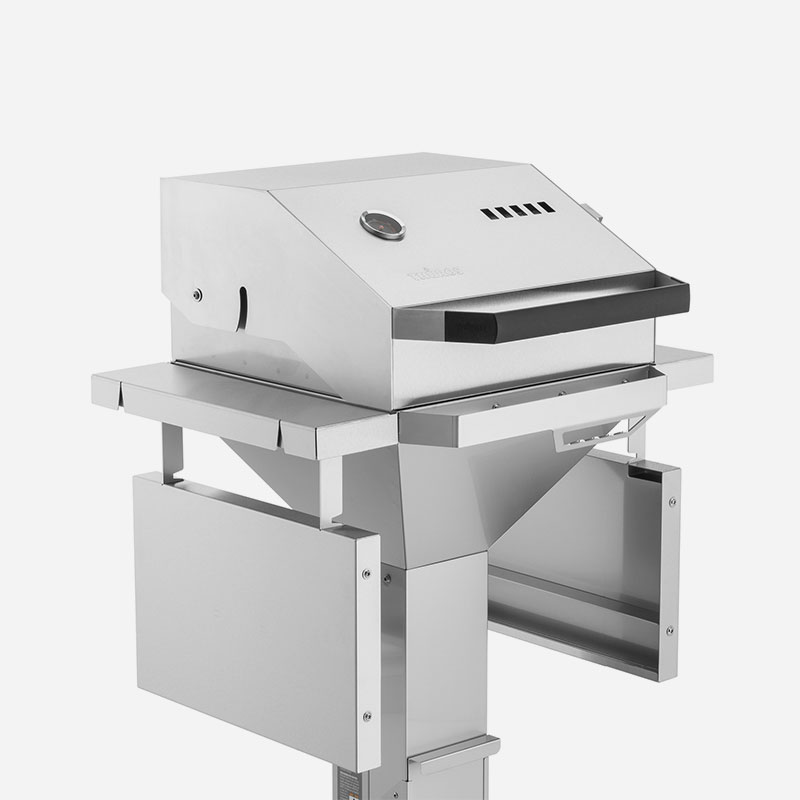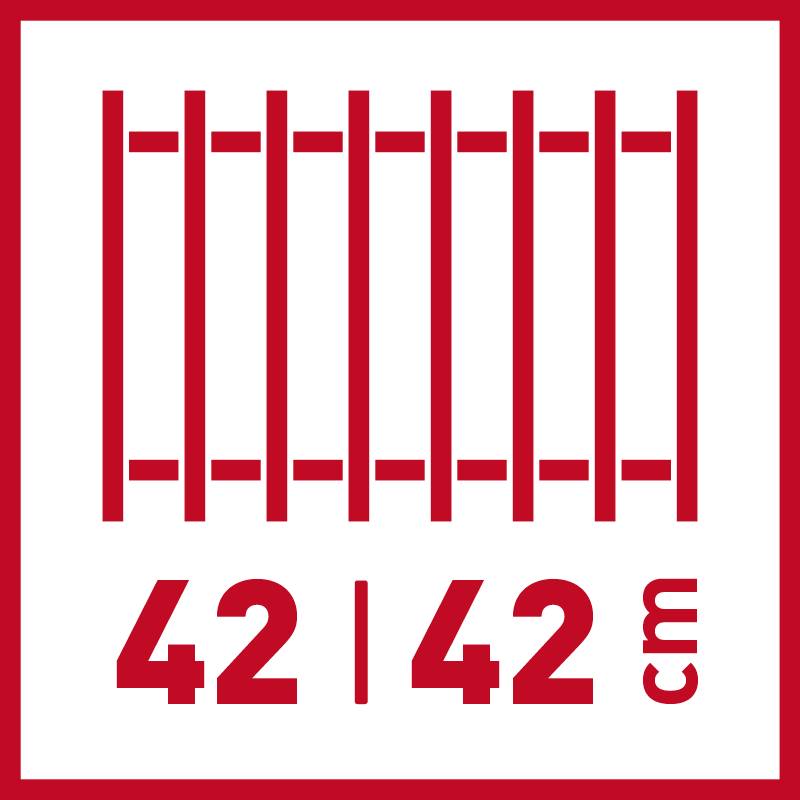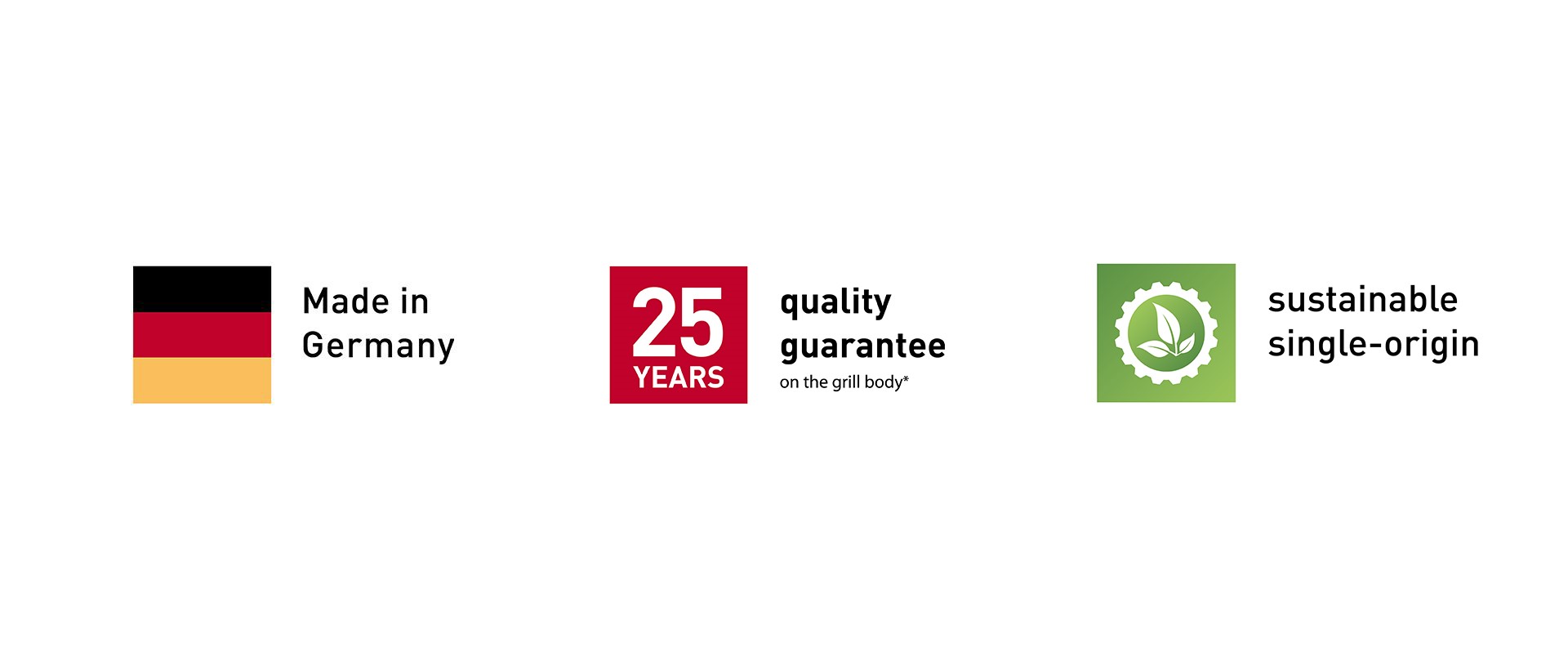 T300 stainless steel barbecue station - impressions
A small insight into the variety of possibilities. You can find the THÜROS T300 BBQ Station directly in our shop.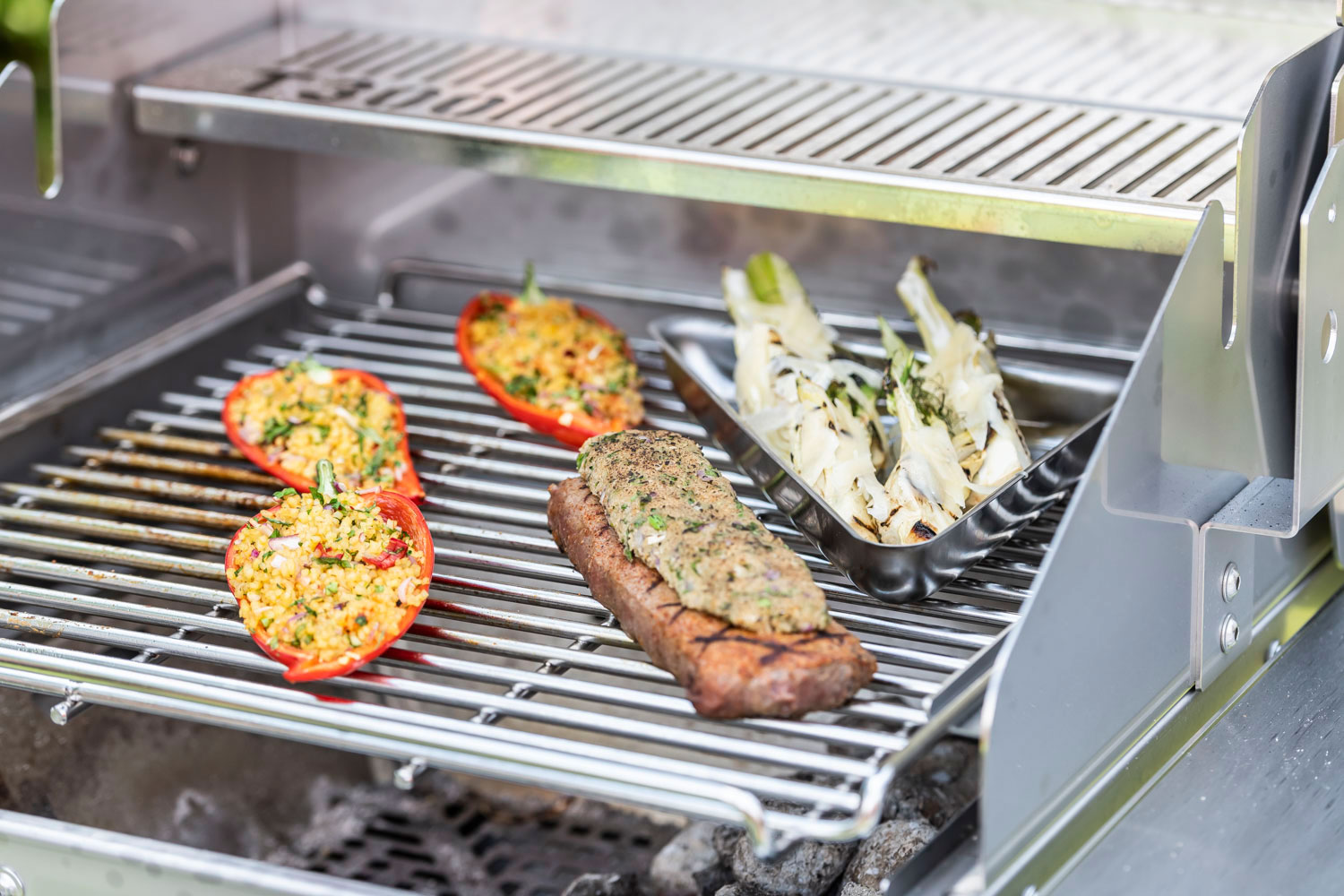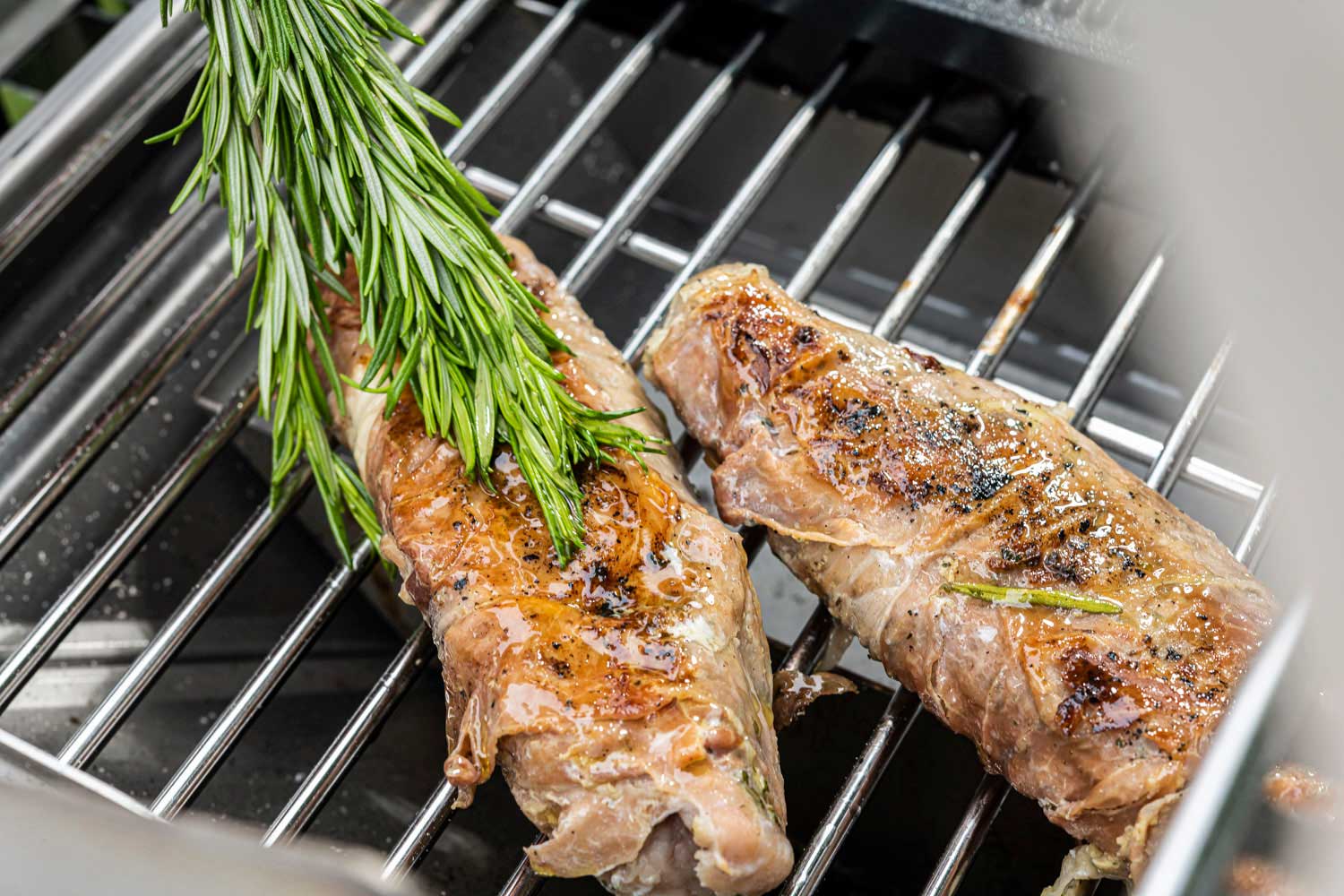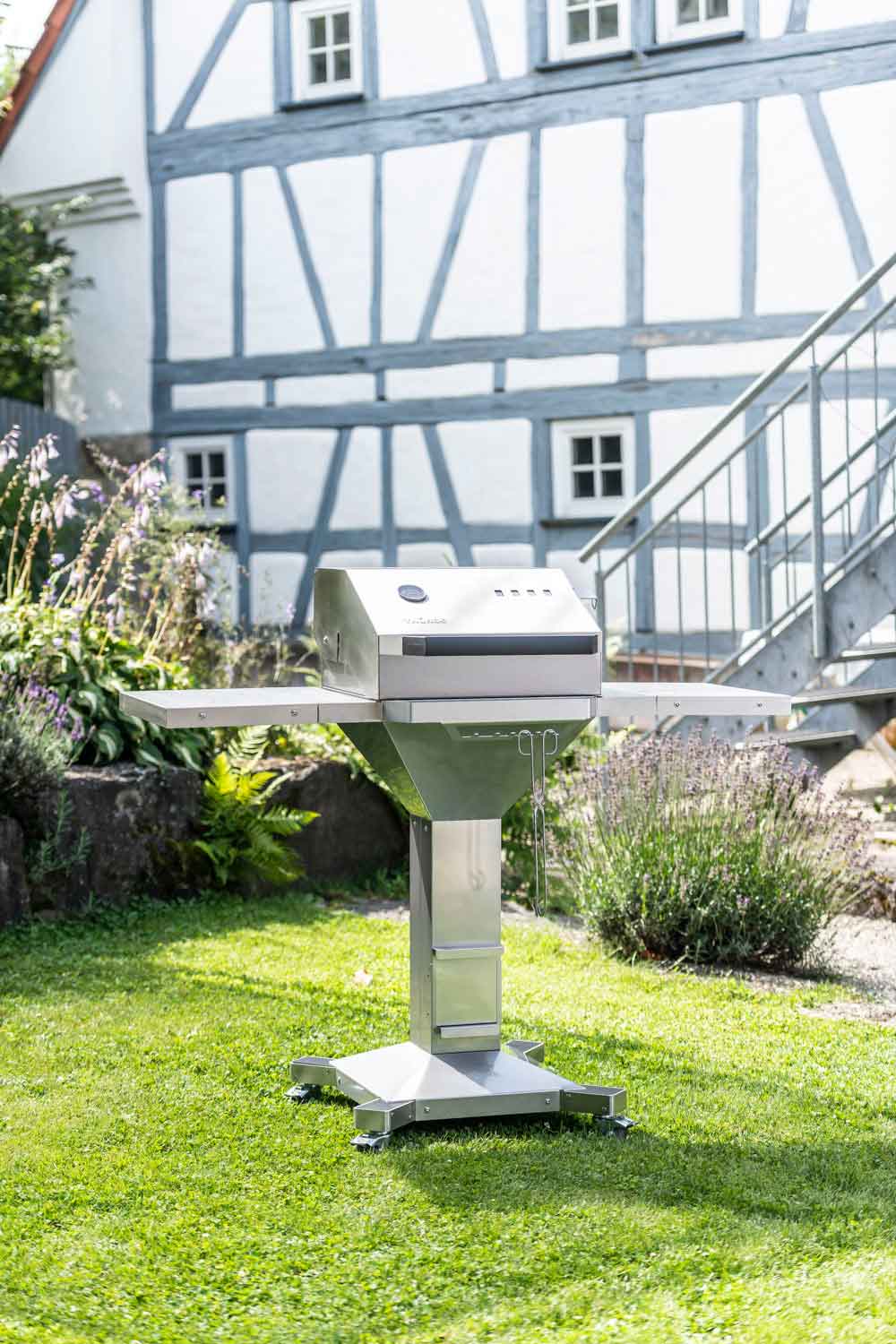 Thüros grants a 25-year guarantee on all stainless steel components.
Due to the special construction and sophisticated air supply, the heat distribution is notably even and easy to control right from the start. The compact dimensions and well-balanced handling make this BBQ station the perfect gadget for balcony, terrace and garden. Convenient for perfect barbecuing experiences for up to eight people.
The stainless steel shelves on both sides can be removed with simple hand grips, thus saving 60 cm of space.
THÜROS T300 stainless steel BBQ Station - features
double-walled BBQ bonnet
stainless steel grate support made of 6 mm round bars, height adjustable
double-walled funnel
preparation for skewer-grilling
removable stainless steel shelves
mobile plate with four lockable industrial double steering castors
THÜROS T300 stainless steel BBQ Station - scope of delivery
THÜROS T300 body (partly pre-assembled)
Swivelling BBQ bonnet with 260° thermometer
Special grate support with railing (electropolished)
Hot plate (electropolished)
Stainless steel charcoal tray
Water tray
Dividing plate
Ash box
all necessary screws and tools for assembly
Optional accessories for skewer-grilling:
Rotisserie set with 220V motor or rechargeable motor, Li Ion, with up to 8 hours running time