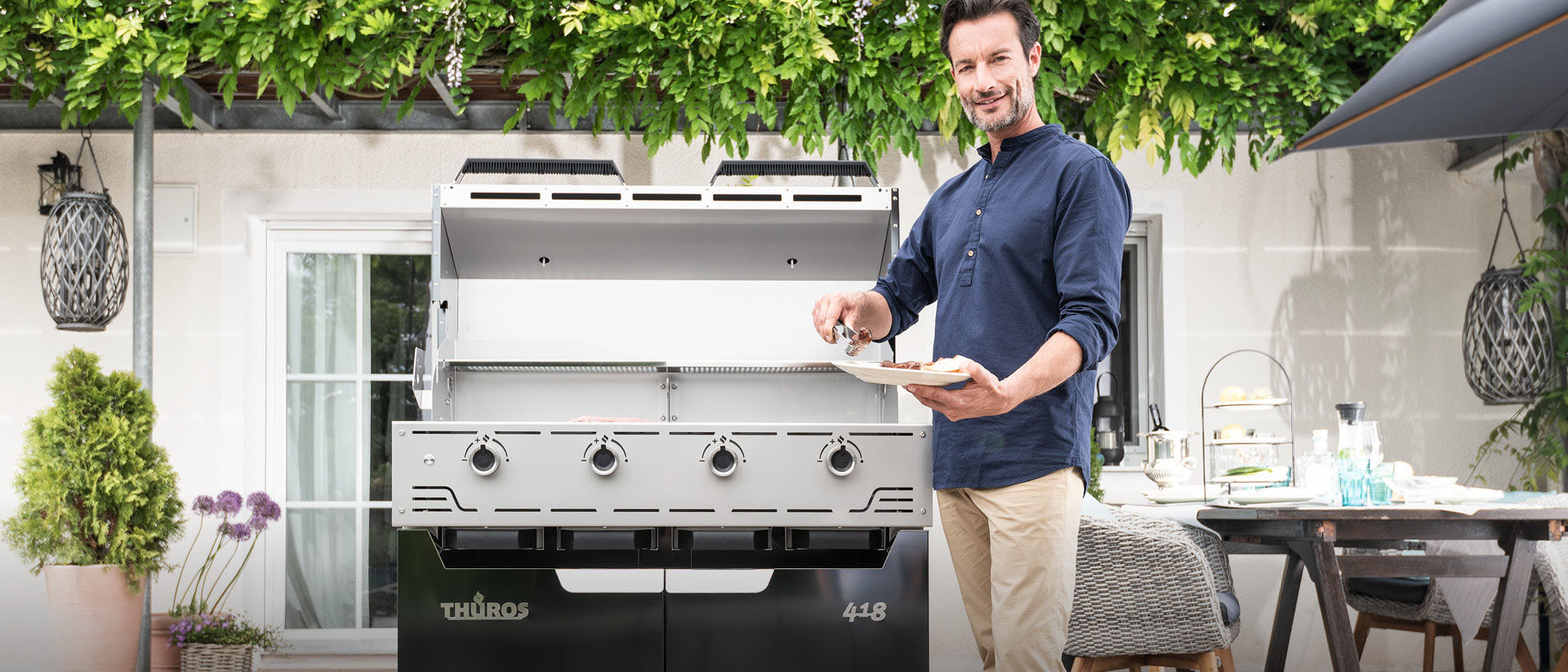 Gas-powered barbecue stations
THÜROS gas barbecues offer pure barbecue fun. High-quality V2A /4301 stainless steel, best workmanship and precise quality controls guarantee extraordinary durability and sturdiness.
The Thüros gas barbecues are made of high-qualitiy V2A/4301 stainless steel under rigorous qualitiy controls with best workmanship. So, stability and a long product life are guaranteed. Barbecuing with a Thüros gas barbecue is pure luxury.