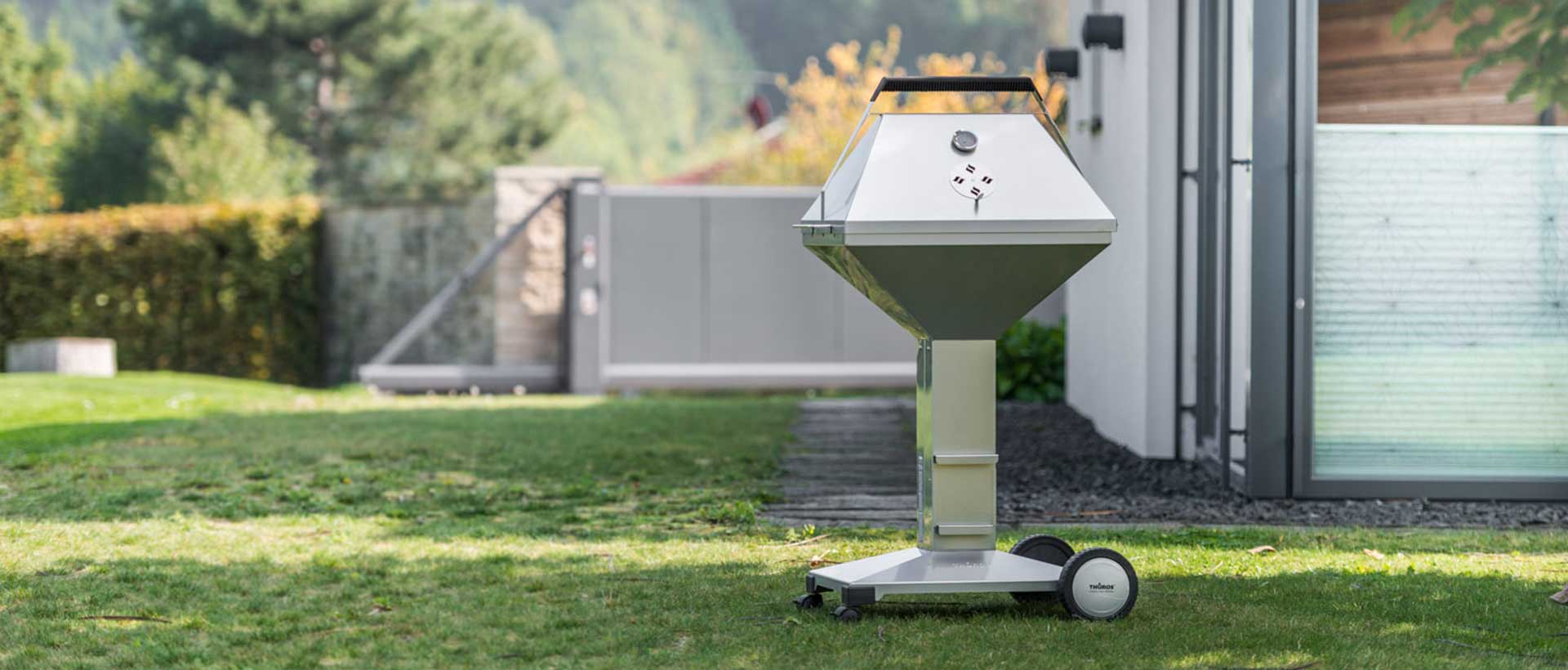 THÜROS T4 charcoal barbecue and barbecue accessories
---
The THÜROS T4 stainlees steel charcoal barbecue with a barbecuing surface of 40 x 60 cm is the perfect barbecue for few as well as for many guests. The separating plate allows the barbecue surface to be divided, and so you can grill only for two persons as well. The chimney flue principle enables optimum air supply, which is essential for lighting up the charcoal/briquets and for the temperature control.
THÜROS T4 charcoal barbecue, model accessories and barbecue extension
If desired, the THÜROS T4 charcoal barbecue can be equipped with a large range of accessories fitting your personal requirements. You get the suitable accessories for your T4 for every barbecuing method, be it classical barbecuing or skewer barbecue.
You find suitable accessories below each barbecuing unit.