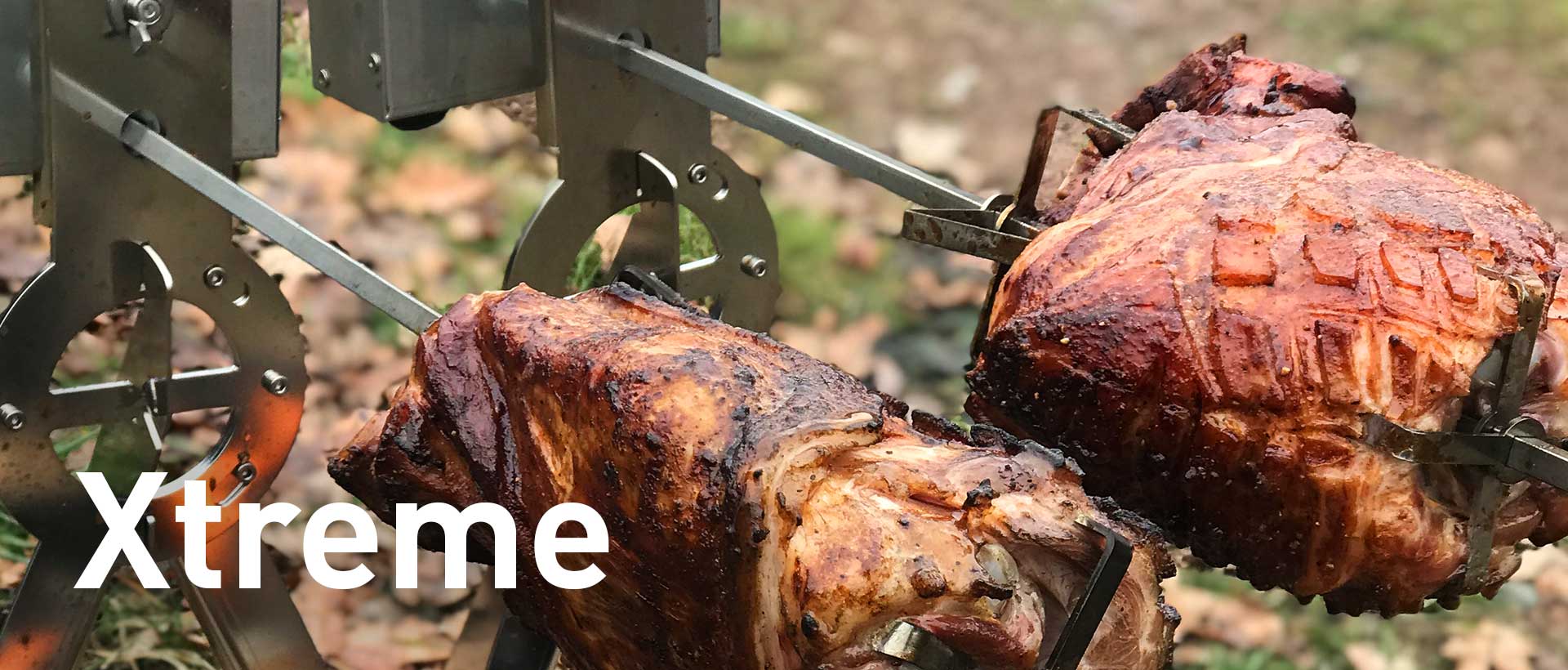 THÜROS Xtreme® stainless steel barbecue
Grillkultur made in Germany
THÜROS Xtreme® Skewer barbecue
For: Skewer barbecueing
A barbecue you can rely on even off the track This barbecue is dismountable, space-saving and mounted fast and easily when reqired. It is packed in a nylon bag for transport.
Optional Accessories: MA-AKKU - stainless steel gear motor, battery operated
| | |
| --- | --- |
| Manufacture: | Made in Germany |
| Article N°: | TS1000 |
| Width: | 117 cm |
| Height: | 51 cm |
| Depth: | 35 cm |
| Working height: | 51 cm |
| Weight: | 4 kg |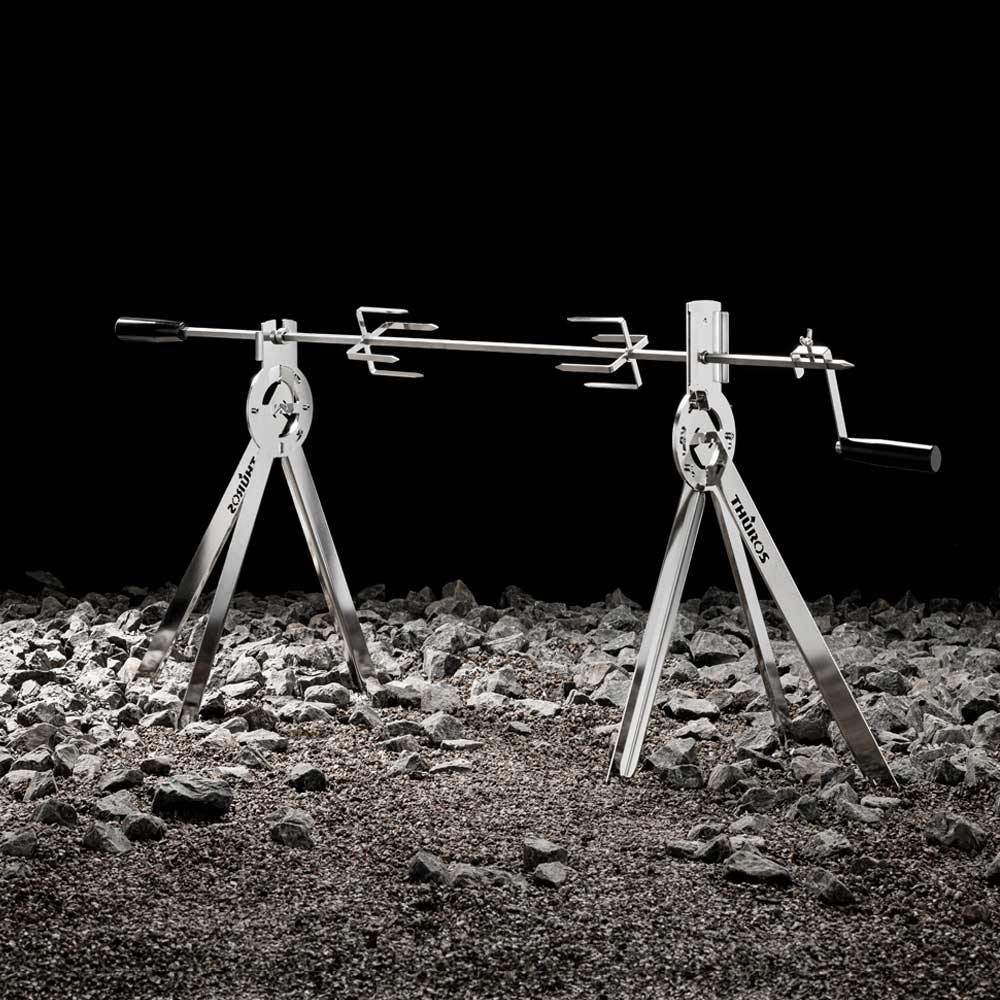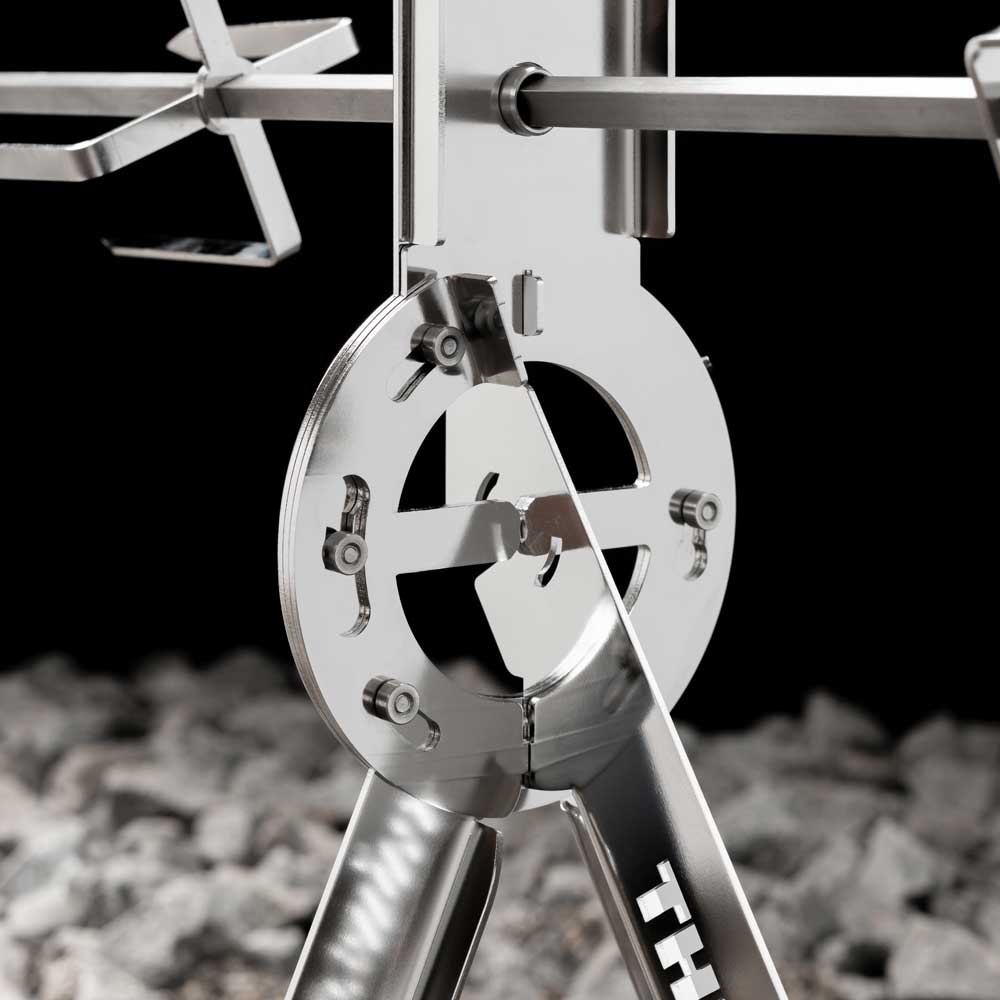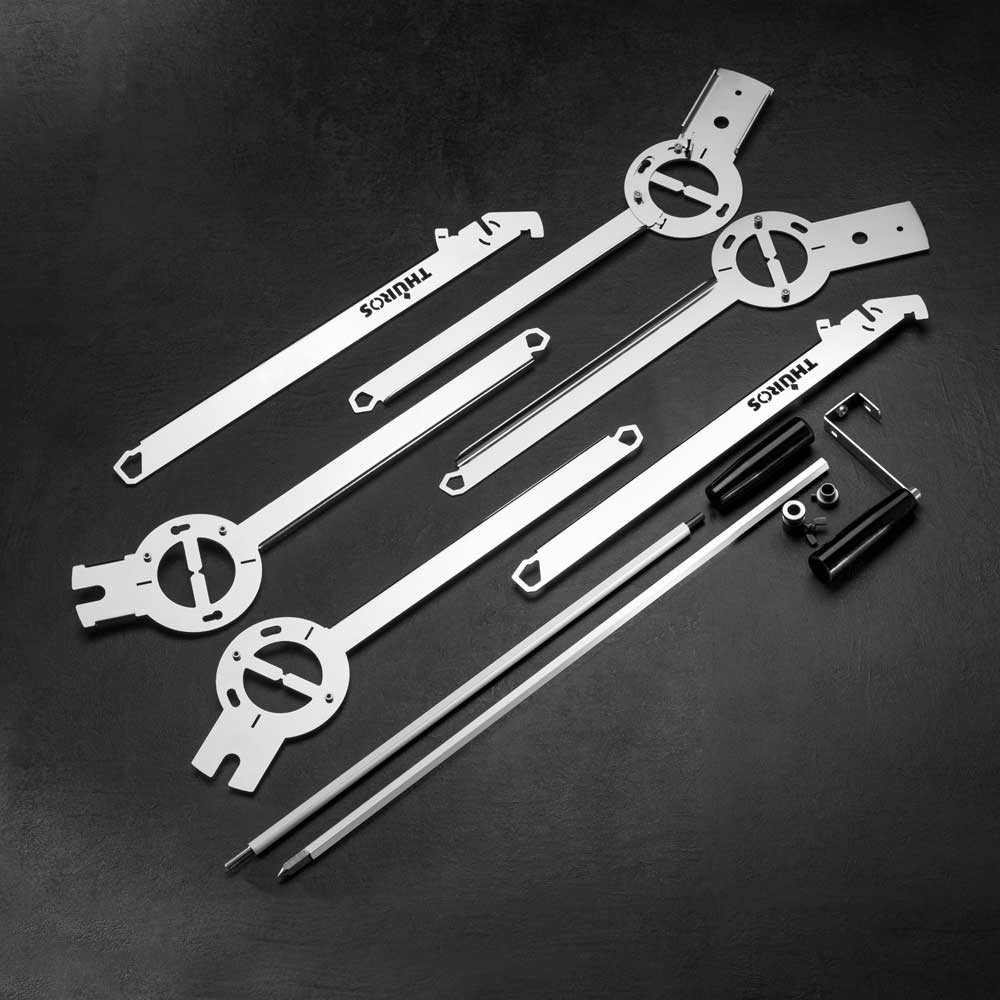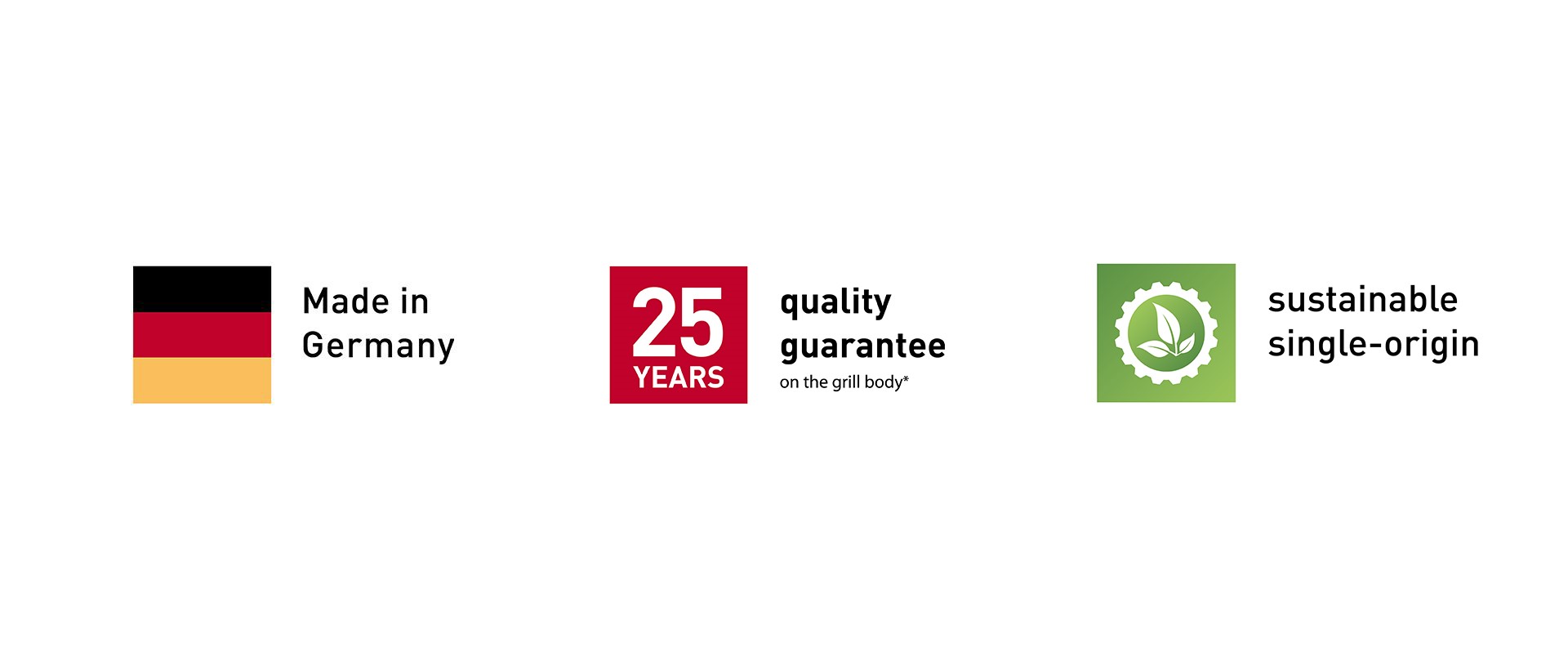 THÜROS Xtreme® stainless steel
You find the THÜROS Xtreme® in our online shop.
THÜROS Xtreme® - Skewer barbecue
Not just for hiking - but also! For all friends of genuine, original grilling over the embers of an open fire. A barbecue you can rely on even off the track. This barbecue can be dismantled, is space-saving and, if necessary, can be set up quickly in just a few steps. It is stowed in a nylon bag for transport. The design-protected mechanism of this barbecue makes it possible to pack a complex skewer barbecue as a very small and flat package, and so to impresses all friends.
THÜROS Xtreme® - the skewer barbecue for real adventurers and discoverers
Due to its material it is a real long-life product that will last a lifetime. 2 mm thick stainless steel guarantees function in every use. The hexagonal spit takes on almost any grilled food, even a small suckling pig. With the Lithion-Ion battery motor, you can grill for eight hours, even if away from civilisation.
THÜROS Xtreme® Features
Three-legged stands with mechanical safety device




Skewer 100 cm, 12 mm hexagonal, stainless steel, food-safe - compact pack size



Hand crank as a standard feature
THÜROS Xtreme® Daten
Barbecue completely made of solid, polished stainless steel V2A / 1.4301 - Dimensions when assembled: 117 cm x 51 cm x 35 cm (width of the feet)
packing size: approx. 15 x 7 x 57 cm
Bag washable
THÜROS Xtreme® - optionales Zubehör
MA-AKKU - Stainless steel gear motor battery operated. Grill motor with 3.6 rpm ; 160 N/cm NIMH battery with charge indicator in stainless steel case with pocket.