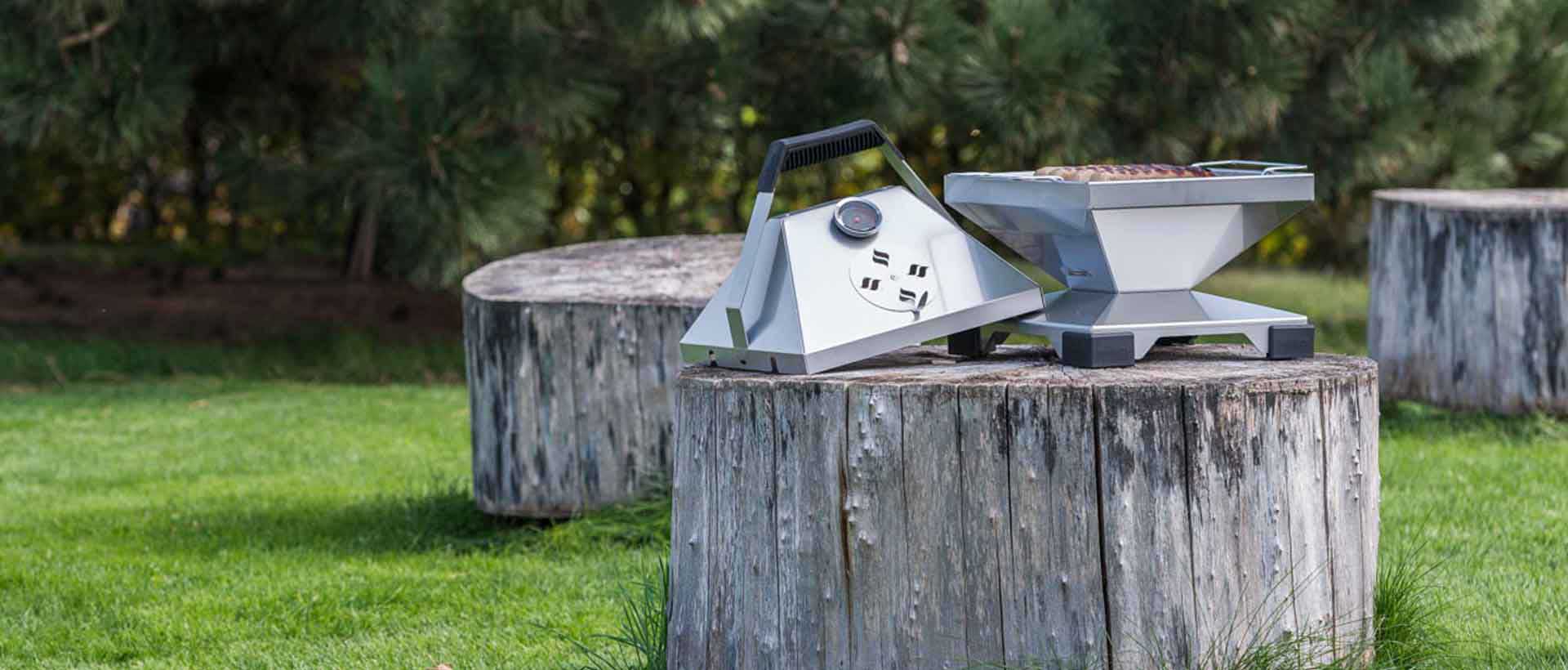 THÜROS T1 tabletop bbq and grill accessories
With a cooking are of 30 x 30 cm , the THÜROS T1 is the ideal compact barbecue for grilling at home in the garden, at a picnic or on the go. Due to the unique construction it can be put on any surface.
THÜROS T1 charcoal grill, model accessories and grill attachments
Even though the T1 has a compact size, it can be extended with a wide range of accessories. Depending on the individual needs, it can be equipped for direct or indirect barbecuing, for smoking or with a rotisserie set


Fitting accessories can be found below each grill.