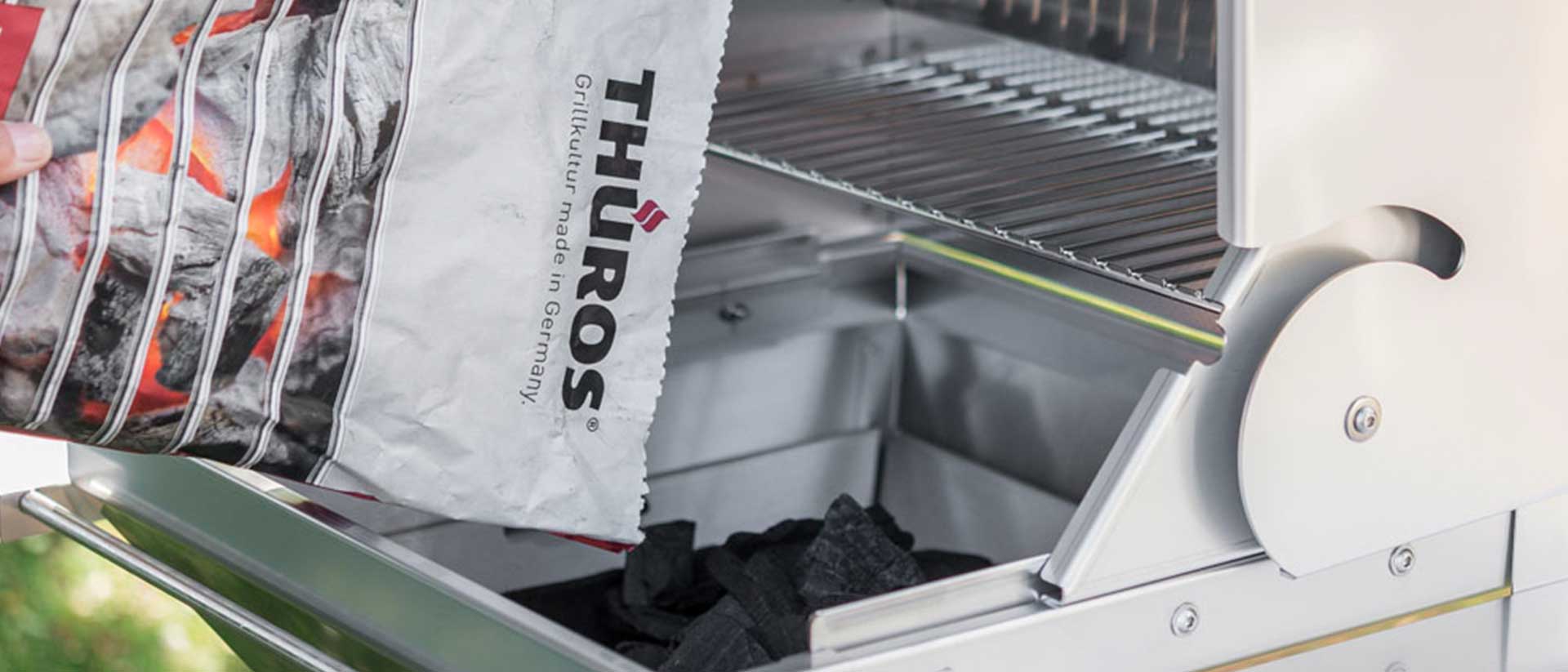 The Thüros stainless steel charcoal barbecue
The Thüros charcoal barbecues are the highlight when it comes to stainless steel barbecues in high-end quality. There is a wide range of Thüros stainless steel charcoal barbecues. So there is, for example, the table and camping barbecue, the column barbecue and the BBQ station.
You can easily upgrade a basic charcoal barbecue to your special personal barbecue with our well-thought-out modular system including a wide range of accessories. The chimney flue principle used in many Thüros barbecue models has the effect, that the barbecue is fired up fast and easily. Auxiliary devices like hair drier or bellows are not necessary.
Quality and functionality of a Thüros charcoal barbecue
Thüros stainless steel charcoal barbecues are nearly indestructible, because they are made of high-end V2A/4301 stainless steel with a minimum material thickness of 0,8 mm. So due to the material the barbecue is anti-magnetic, rust-free and solid. The Thüros company stands consequently to its very own claim to highest quality and functionality. So every charcoal barbecue is a high-end product.There is an unlimited avaiability guarantee for accessories and spare parts. Barbecuing with charcoal is and probably always will be the most popular form of barbecuing. Therefore you shouldot for a Thüros charcoal barbecue – a top class charcoal barbecue.