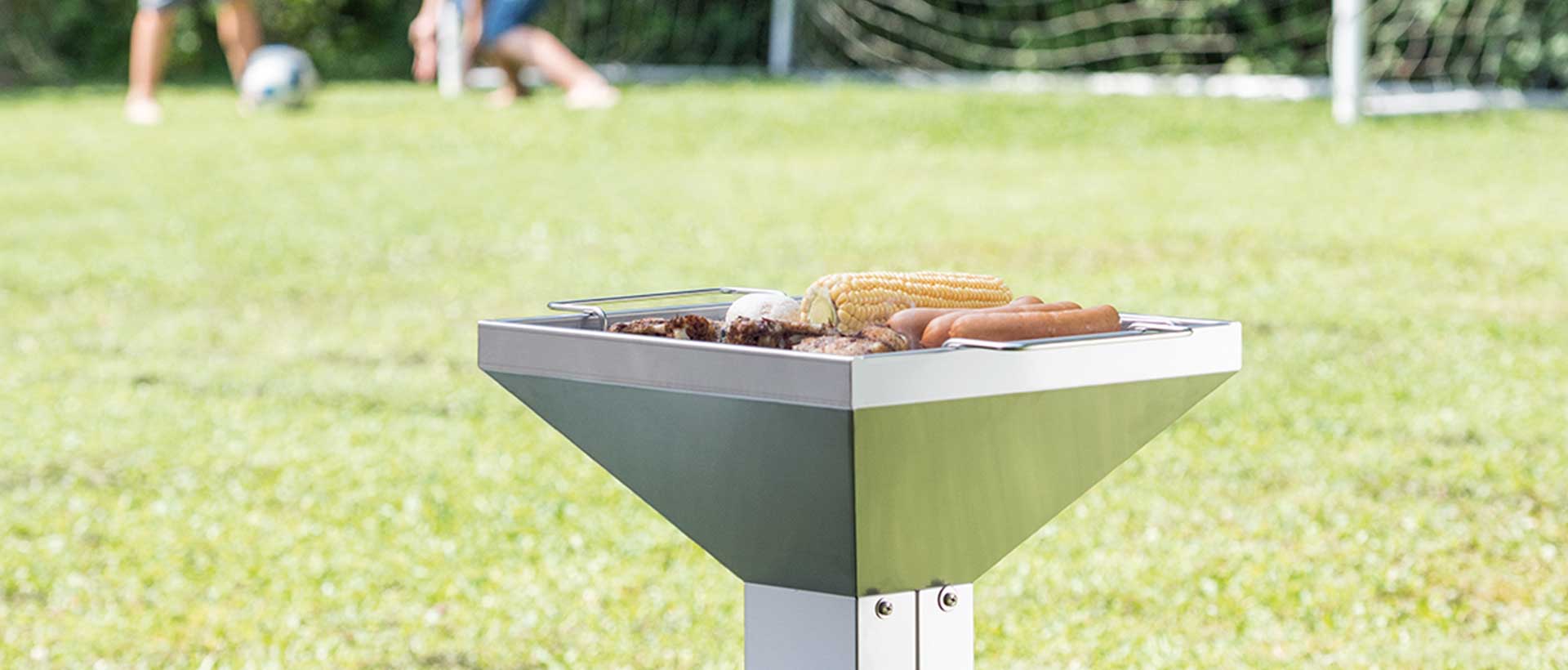 THÜROS T2 charcoal grill and grill accessories
The THÜROS T2 stainless steel barbecue has a cooking area of 35 x 35 cm which makes it the ideal starter barbecue for a family of 4. Thanks to the flue design, the T2 has an optimal air flow which ensures an effortless heating-up of the charcoals or briquettes and regulation of the temperature.
THÜROS T2 charcoal barbecue model accessories and grill attachments
Expand your THÜROS T2 stainless steel grill with our wide range of accessories to meet your individual needs. Whether it be indirect barbecuing with a hood or a rotisserie kit, the THÜROS T2 can be extended with suitable grill attachments.
Fitting accessories can be found below each barbecue.