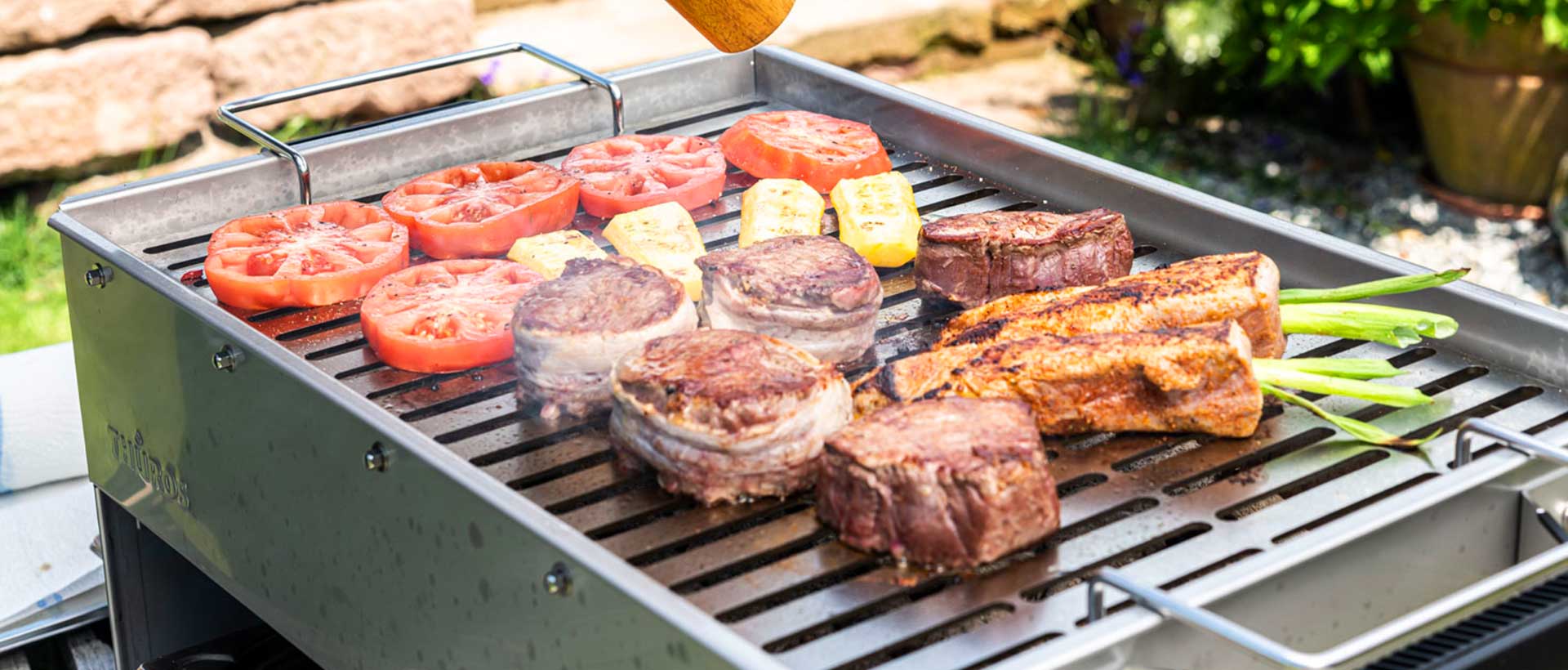 THÜROS Multiking - the charcoal barbecue with two barbecuing zones

---
With the THÜROS Multiking® you are operating a real all-rounder. Roast on the barbecue and cook like in the oven. The Multiking® can do both. In the upper part of the Multiking® you barbecue with charcoal like on a classic barbecue - full temperature, controlled heat! The charcoal barbecue has a barbecuing surface of 40 x 60 cm.
With the Multiking charcoal barbecue is made of stainless steel, you cook like in the oven
In the lower part, you cook like in the oven with top heat. The radiant heat of the charcoal tray also transfers the heat downwards, so that you can cook and/or keep warm in the same controlled way on adjustable rails. With the Multiking® you are as flexible as a professional – whether you want to sear, cook gently or even make gratins. Impress your family and friends.

You will find suitable accessories below each barbecue.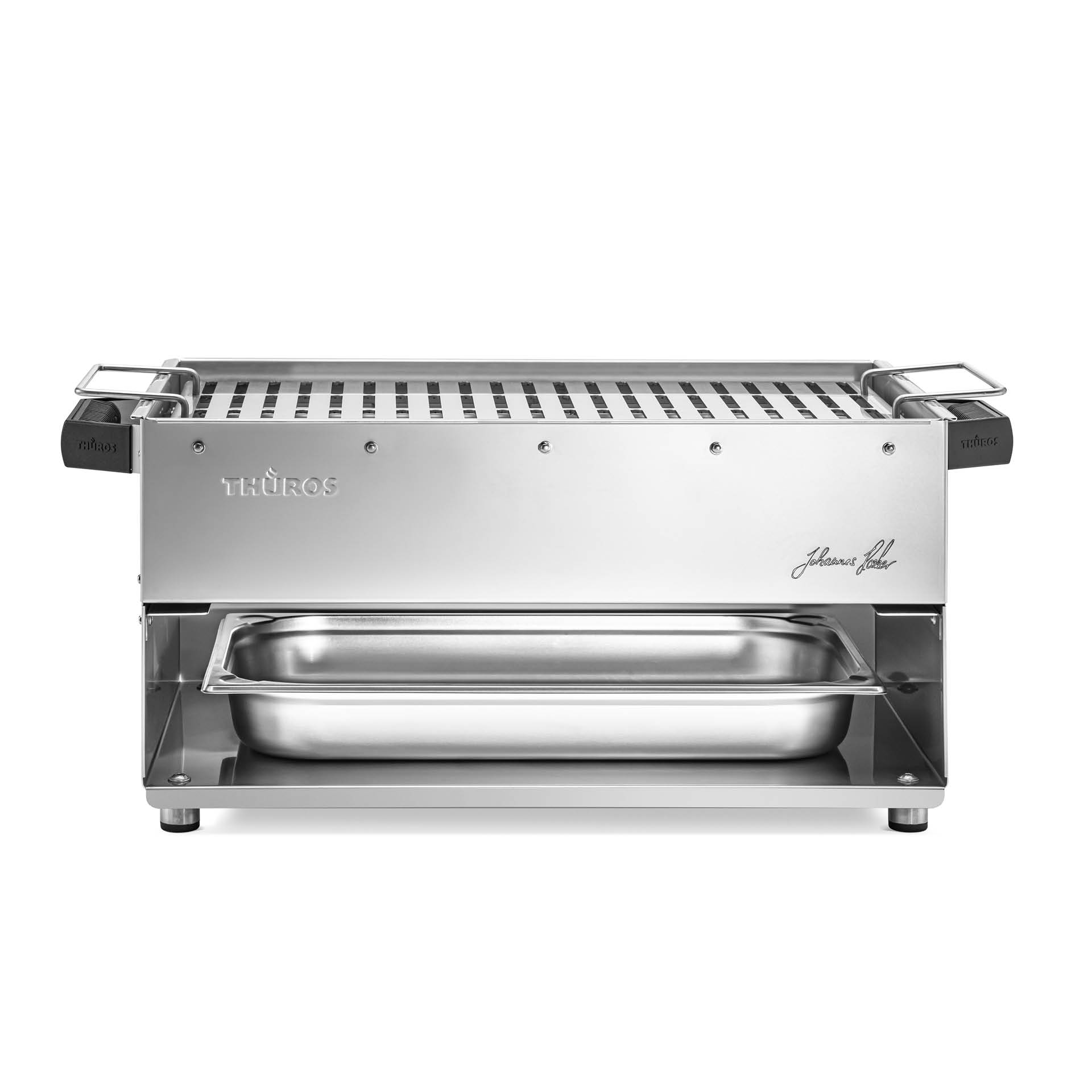 THÜROS Multiking
THÜROS Multiking – the barbecue with two grilling zones
Especially gentle roasting for maximum taste
A barbecue that combines two types of barbecuing: searing over real charcoal embers for the perfect barbecue taste and gentle cooking with the low-temperature cooking method. Preserve as many of the valuable elements of your food as possible.
Equipped with a stable professional grate support, you get a barbecuing result that will delight you. The strip material grate support means that less heat passes over the grill. So you grill on a hot plate, but there is no significant radiated heat above the food. The stability of the grill support is evident yet from its generous weight of 4.4 kg.
A gastronorm tray (GN1/1 or GN1/1-100) can be inserted in the lower part of the Multiking. This is also possible at 2 heights, so that you can cook gently or gratinate deliciously.
A barbecue with unique versatility, quality, durability and functionality.
Product data:
• made of stainless steel sheet - V2A/1.4301 - completely assembled
• Professional grill support - electropolished from 3 mm strip material V2A/ 1.4301 stainless steel - 4.4 kg
• Charcoal tray made of stainless steel
• Height x width x depth: 31.5 x 42.5 x 62.5 cm (width including grate support 72 cm)
Scope of delivery:
Multiking barbecue body, removable charcoal tray, professional grill grate support, GN1/1 cooking tray.