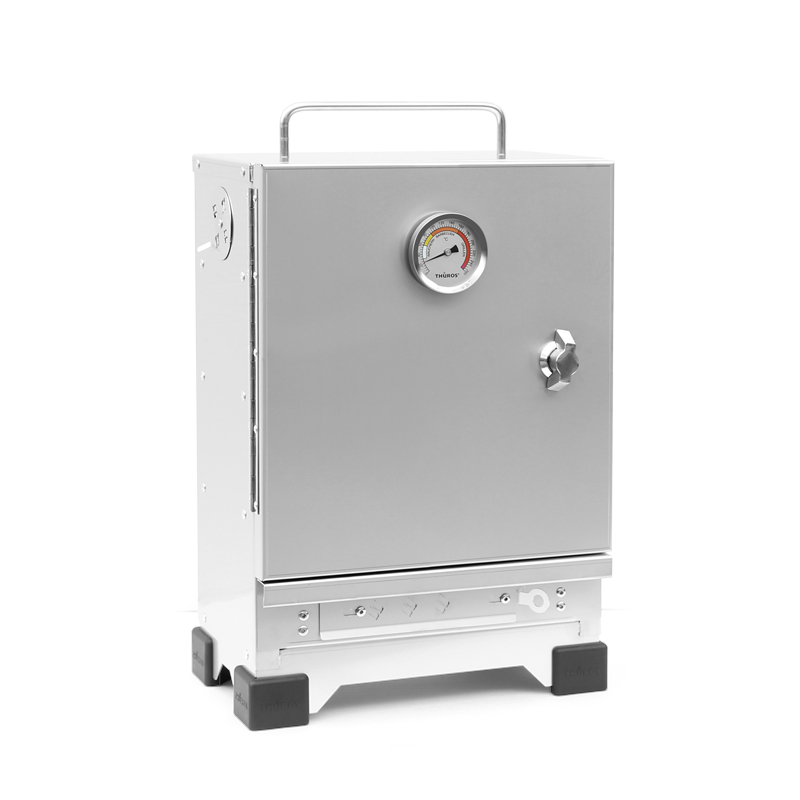 THÜROS S1 Tabletop Smoker
THÜROS S1 Tabletop Smoker - for cold and hot smoking
The THÜROS S1 Tabletop Smoker is made of premium, anti-magnetic stainless steel and is therefore a long-lasting as well as durable smoker for many years.
Not only the body of the S1 smoker, even the cooking grates and hooks are made of high-quality stainless steel. Furthermore, they are electropolished as well as food-safe. When used properly, the cleaning of the stainless steel parts is easy.
The tabletop Smoker can reach temperatures up to 80 °C.
Product data:
- dimensions (height x width x depth): 45 cm x 30 cm x 19 cm
- made of high-quality stainless steel
- material thickness: up to 1 mm
Scope of supply:
THÜROS S1 incl. x2 cooking grates, tray for smoking dust, fire drawer, thermometer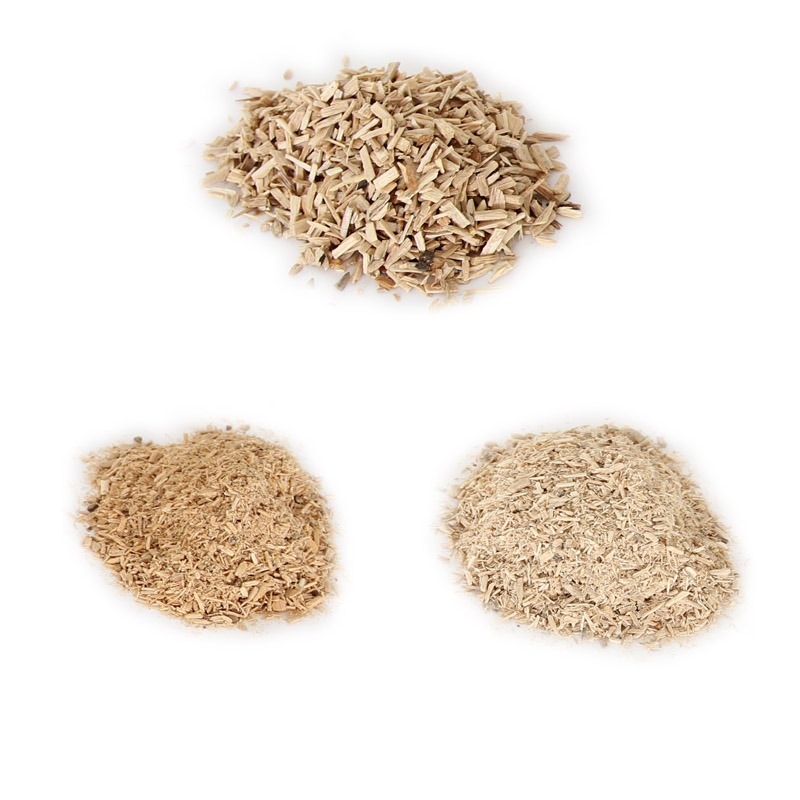 THÜROS Smoking Dust Set 3 x 350g
THÜROS Smoking Dust Set - Alder 1-3, Beech 1-3 and Beech 2H
Give your smoke goods a special flavour with our THÜROS smoking dust set. As soon as the moisted smoking dust glows, smoke is generated which gives off the special taste to the food.

Product data:
- Set consists of:
350g Beech grain size 1-3 mm
350g Beech grain size 2H
350g Alder grain size 1-3 mm
Needed accessories: /
Recommended accessories: cold smoke generator for cold smoking
Recommended products/ equipment:
THÜROS BBQ Hood, THÜROS swivelling hood or THÜROS Smoker
Scope of supply:
350g smoking dust beech grain site 1-3, 350g smoking dust alder 1-3 grain size, 350g smoking dust beech grain size 2H
Designed for hot smoking, warm smoking and cold smoking of your food
You can enrich different kinds of food (meat, sausage, fish and much more) on the stainless steel S-hooks provided. The food can also be finished on the grate supports.
The Smoker oven can be transported when cold, using the handles on the side. The smoking temperature can be regulated by sliders on the ember box/firebox and on the top cover of the smoker oven. The air thermometer is fixed on the side. We offer smoking hooks of different sizes as well as high-quality beech smoking flour as accessories.


Thüros smoker ovens are only suitable for outdoor use.
You can find matching accessories and spare parts clicking on the respective smoker oven.