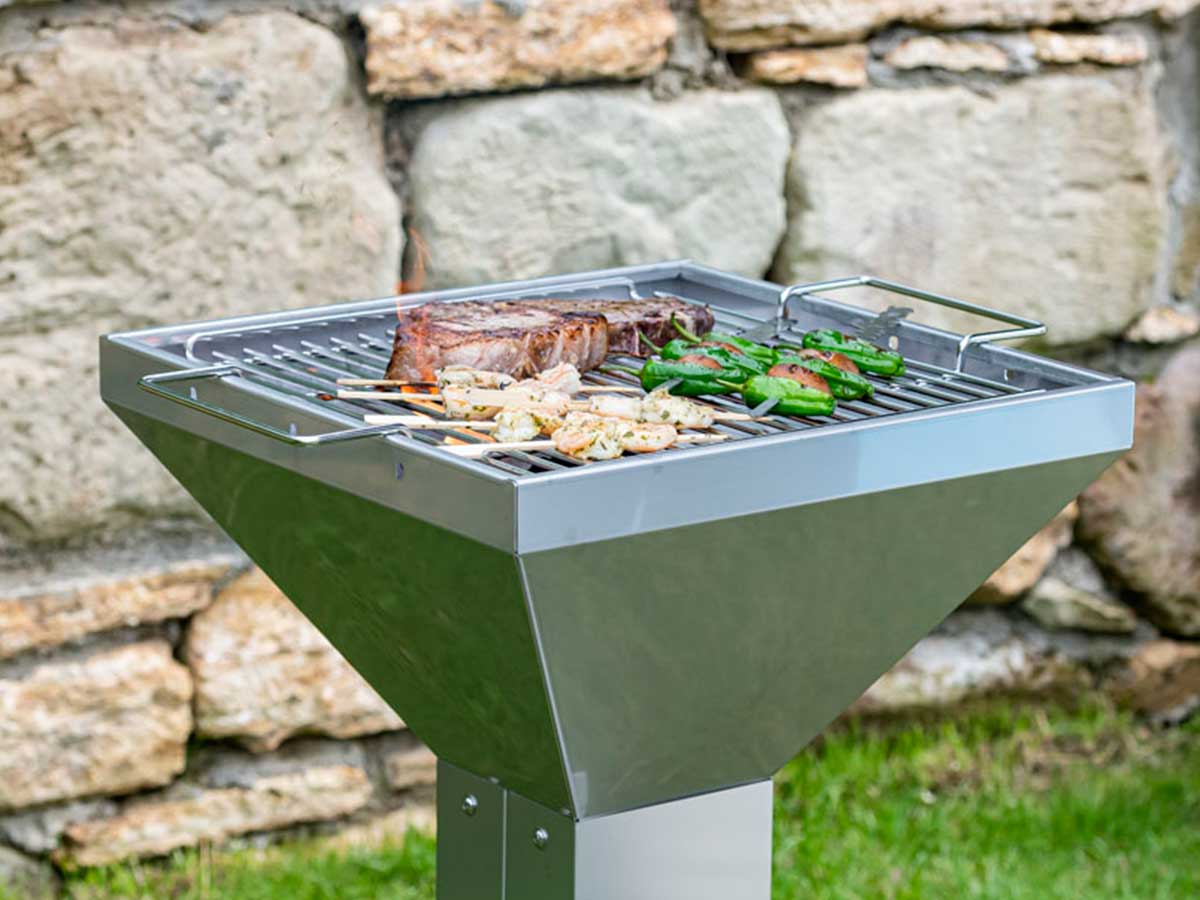 THÜROS Stainless Steel Barbecue
The special feature of THÜROS barbecues is, that all barbecues are made of persistent V2A/4301 stainless steel. A THÜROS stainless steel barbecue is the optimum when it comes to the perfect barbecue.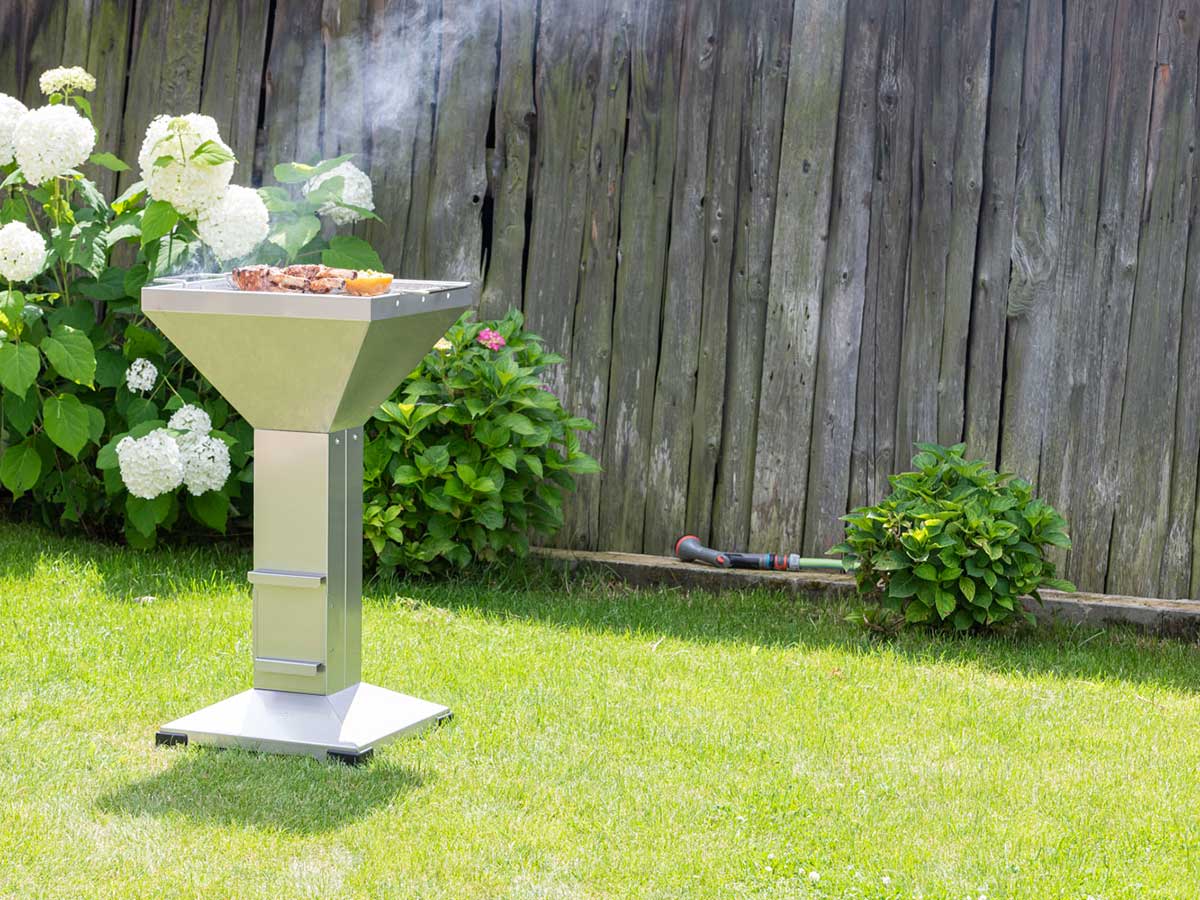 THÜROS Chimney Flue Barbecue
The unrestricted advantage of the chimney flue barbecue is, that it can be fired up quickly and easily, and also its very economical charcoal consumption.
THÜROS Charcoal Barbecue
THÜROS charcoal barbecues are the maximum when it comes to high-end stainless steel barbecues.
There is a variety of THÜROS stainless steel charcoal barbecues with many different ways of usage.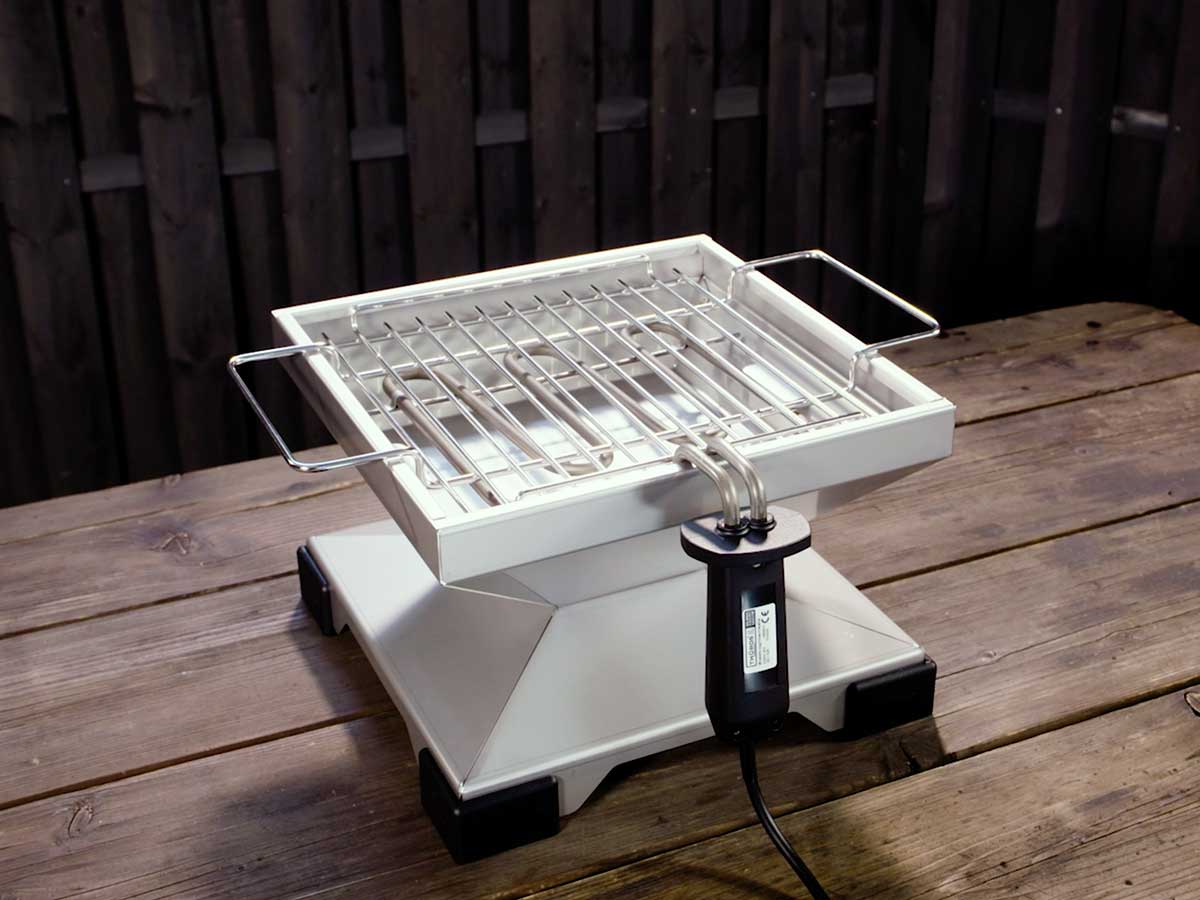 THÜROS Electric Barbecue
Not everyone has the possiblity to barbecue outdoors. There is a solution to still enjoy barbecue fun:
A THÜROS electric barbecue application made of high-quality stainless steel.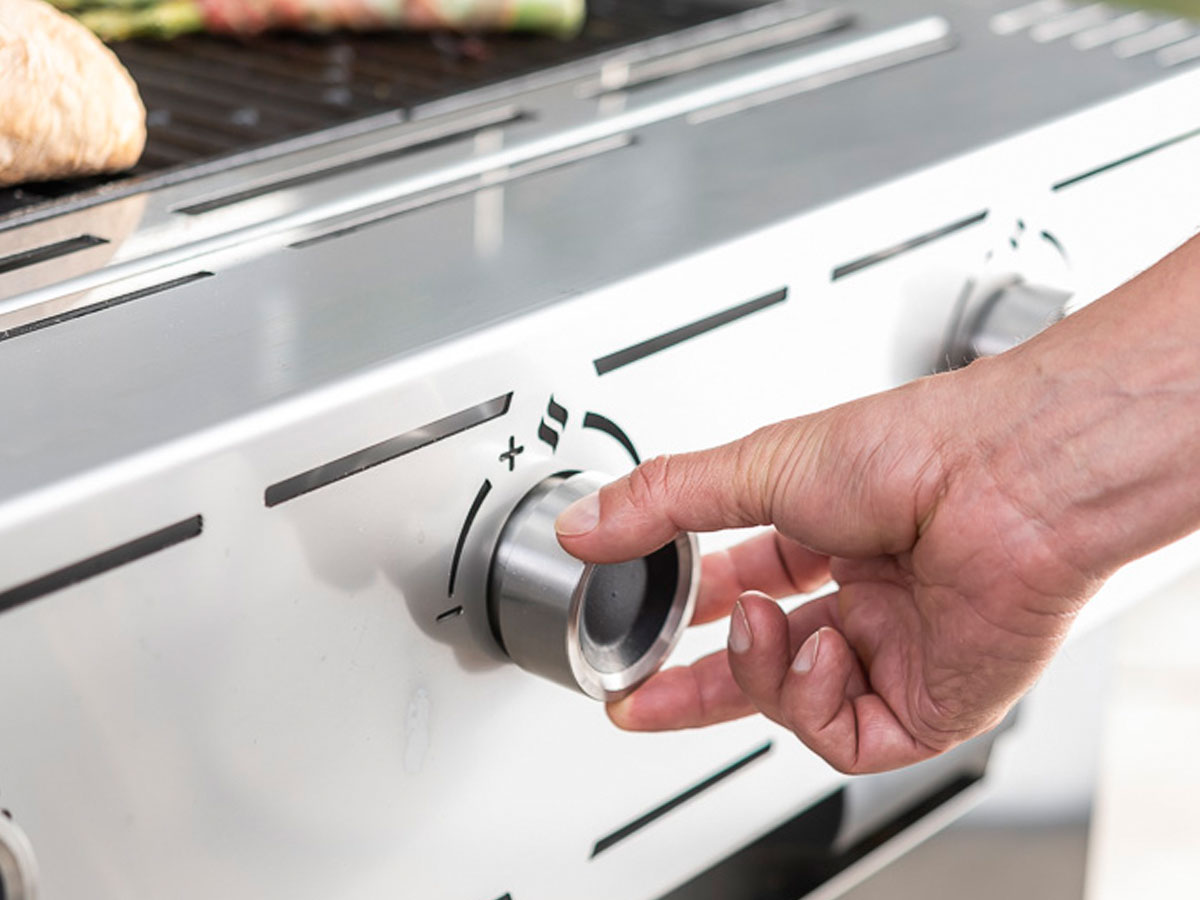 THÜROS Gas Barbecue
THÜROS gas barbecues offer pure barbecue fun. High-quality V2A /4301 stainless steel, best workmanship and precise quality controls guarantee extraordinary durability and sturdiness.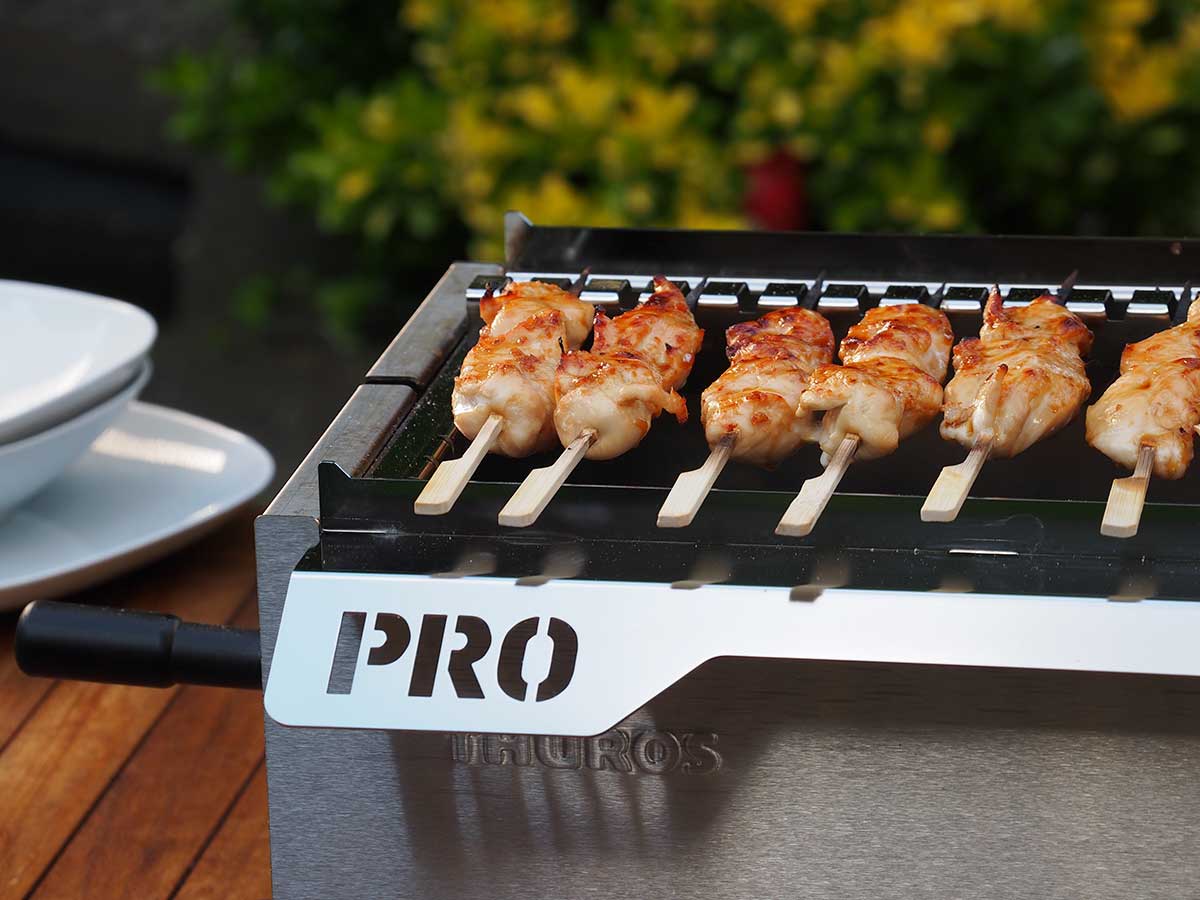 THÜROS Yakitori Barbecue
Yakitori is the the Japanese version of small fish, meat or vegetable skewers grilled on a charcoal barbecue. The barbecuing of traditional Japanese Yakitori is great fun for family and friends. The bite-sized pieces are made of different types of meat, fish or vegetables.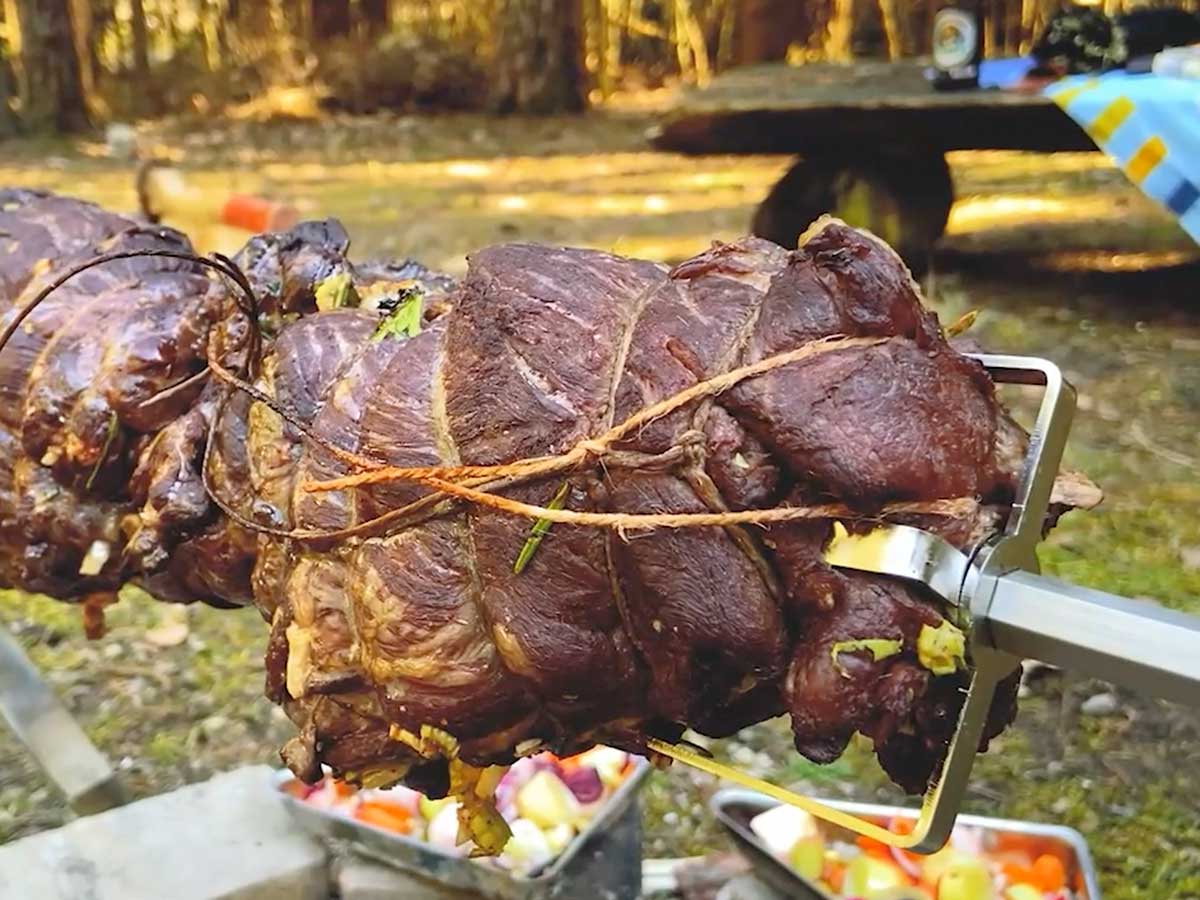 THÜROS Camping Barbecue
All THÜROS camping barbecues are charcoal barbecues.
The lightweight skewer barbecue THÜROS Xtreme fits in your rucksack without problems and is a perfect barbecue for walking and trekking tours
A camping tabletop barbecue with a chimney flue system can be quickly brought up to the right temperature, so the food is soon ready to be eaten.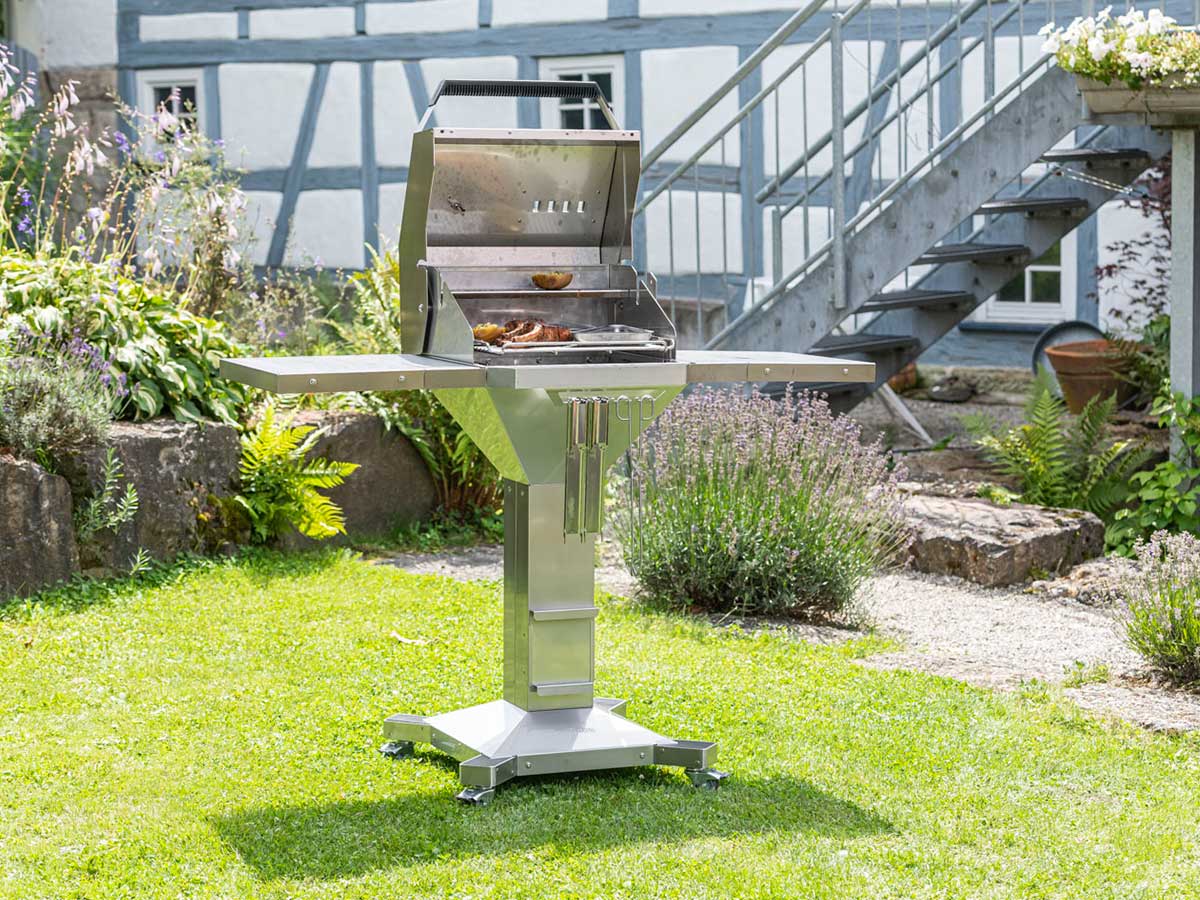 THÜROS Column Barbecue
The THÜROS stainless steel column barbecue unites all attributes of quality for which the company has been standing since 1993. A THÜROS barbecue – that is barbecuing pleasure for a lifetime thanks to its high standards of quality and functionality. THÜROS uses only the highest quality stainless steel with a material thickness of 0.8 mm or more to manufacture its column grills. Because of the column, the chimney flue principle is intensified.