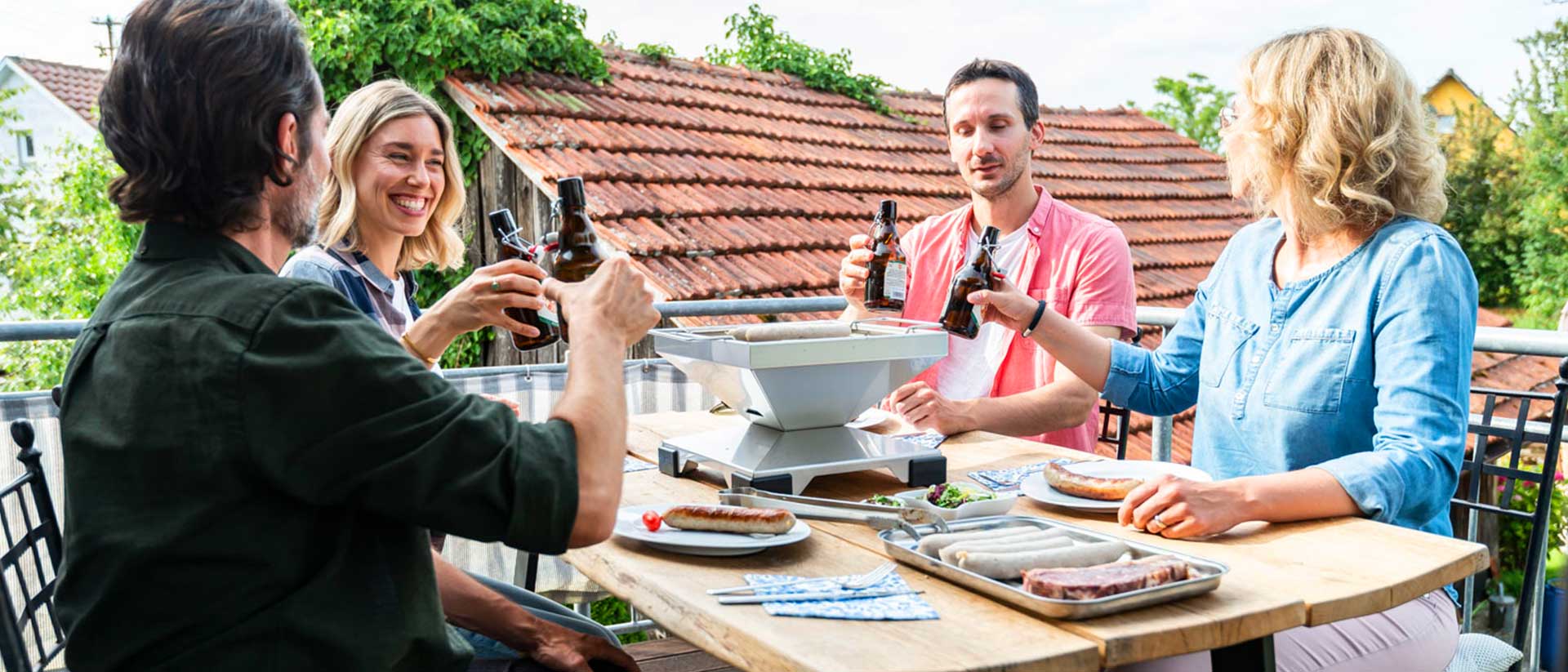 The THÜROS stainless steel camping barbecue – compact and durable
THÜROS offers you the suitable barbecue for your camping holiday.
For example, the lightweight THÜROS Xtreme fits in your rucksack without problems and is a perfect barbecue for walking and trekking tours.
The T1 ToGo is a portable barbecue, with which you can barbecue with or without a barbecue hood.
Camping barbecues – a wide range of models
All THÜROS camping barbecues are charcoal barbecues.
A camping barbecue with a chimney flue system can be quickly brought up to the right temperature, so the food is soon ready to be eaten. Also, less charcoal is needed during barbecuing, because you do not need to refill it, until it is burnt up.
Each camping barbecue can be upraded with suitable barbecue accessories. It is not surprising, that camping barbecues are often used by campers, Tiny House owners and caravan campers.